(Download is @KernelForbin remaster)
Background (Set: 2 of 2 – Song: 6 of 7 – Show Gap: 7)
Ghost once again takes place in the second set.  This time appearing later in the set and is followed by David Bowie.  Awesome way to close a set!  No segue before or after however.
Composed Section (0:00-3:53)
Mike and a hint of Trey get us started.  Fish follows shortly after.  This Ghost is a touch more upbeat than most.
The solo section has some swanky, funky Page and a bit of Mike and Trey.  Page is the star and plays a nice solo section.
The pause is a bit longer than normal and followed by a solid drop in.  The band is recovering nicely from the Vegas disaster.  Not full on perfect but a good offering.
Grooving at the Gorge (3:54-8:59)
A bit of sectioned off jamming starts things.   The band is looking for direction.  Page gives some bluesy piano melodies and seems to lead the band into the direction that follows.
At 4:28, Fish slows the beat down, and the jam takes a slow spacey groove.  At 4:32, Page delivers heavenly spaceship raindrops into this jam.  Trey solos at a laid back pace.
At the 5:00 mark, Gordon picks up the pace with his bass (woo rhymed…and a sweet one, where you don't just change the first letter).  This bass is similar to the bass lick that defined Worcester in the previous version.  Mike certainly gets this Memo moving.  Trey pivots well and just lightly touches notes bouncing off that power bass.
This is another great opening groove from Phish.  Patient and balanced.  Page is doing a nice job of dropping those space raindrops around the band.  Fantastic layering in this groove.
At 6:39, Trey starts to work on repeating a lick and Fishman changes up the beat.  Trey responds with a more powerful lick.  Page decides to bring even more space invaders into this jam around the 7:00 mark.  Mike once again is crushing that bass line.
At the 7:10 mark Trey's weapon of choice is a series of chords.  Then at 7:35  Page actually brings the Ghost into this jam.  Maybe it was this one?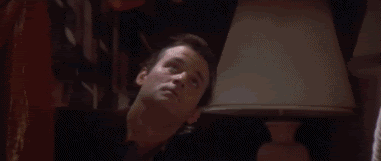 Trey starts to build things up a bit at 7:51, by repeating a high pitched series of notes.  Mike leads him back into the groove and he is met with Page's clav at 8:07.  As Page adds more textures to this jam, Trey moves back out into the solo world.
At the 8:35 mark, once again we see Mike back away from the bass.  He did this so well at Vegas and it works wonders here again.  The jam gets almost eerily quiet then builds up major steam!  When Mike does come back, he enters with softness and provides plenty of space.
Great opening section once again.  Some great grooves!
Building up and Breaking down (9:00-12:30)
Trey grabs things at 8:58, and gets them rocking.  Fish is shortly behind him and then Page moves to the piano.  Real nice upward moving playing by Trey.    From there the jam moves down for a bit.  By breaking things down, there is plenty of room to build it back up.
At 9:50, the journey back up begins.  A great lighthearted tone from Trey makes this section awesome.
At the 10:50 mark, the jam breaks down yet again.  This part turns into
more of a groove, before Fishman takes control.  Around the 11:00 mark, Fish picks things up and forces this jam forward.  Page lays down a murky chord while Trey continues to solo.  Fishman is providing some great cymbal work taboot.
As Fish moves into the cymbals at 11:40, Mike finds a cool bass line.  Trey continues to solo like crazy.  At the 12:11 mark, Page brings the funk to the party.  From there the real build begins!!!
For me there are some cool parts to this section but also some parts that meander a bit.  This section does however do a fantastic job of building things up for the next one.
Riding in the clouds (12:31-18:19)
Trey shifts his tone up every so slightly around the 12:30 mark and we are officially off and running.  Get your popcorn ready…
Fish pushes things along at just the right pace.  He certainly infuses the energy needed and the jam soars.  Page is providing some brilliant piano playing to go with the heavenly melodies from Trey.  The band is completely locked in.
I can't think of anything except soaring through the air during this.  It makes me feel so light and happy.  I am officially at "Is this still Ghost" territory.  This is some beautiful Phish.  It you don't feel alive when you hear this section, you might want to try a different band.  Magic.
I am a big fan of these slow full band peaks.  Trey is well within his space and everyone is just as important to this glory as Trey.  Four working as one to get the job done! (Whoa that was my best line ever!)  "Four working as one to get the job done"-TM.  Don't you dare steal it.
At 14:34 Page drops some fantastic chords and Trey takes it up a notch from there.  Big Red is really soaring!!! (eek might have been a bad 2.0 line there).  Regardless, Trey is providing some absolutely gorgeous guitar work. This is how I feel during this section…
Weeeeeeee!!!!!!  So, so awesome!  Go Trey go!!!!!
I certainly need to mention Mike and Fish who are providing such a fantastic track for Trey to run on.  To me, Mike is especially impressive as he moves between playing strong while out in front, and also providing an important backbone when needed.
Page comes back strong to the piano at 15:07, and HAMMERS some chords at 15:23.  That must have inspired Trey who holds some power licks at 15:36.  Fishman beats the crap out of his kit and this think just keeps going!    Finally, at around the 16:18 mark, Trey backs off from the gas a bit.
Fish takes that opportunity to get a variety of different beats into the mix. The jam works its way downward at a nice slow pace.  By the 17:30 mark there is not much left.  Trey gives a real angry tone and Page splashes a piano chord at 17:41.  I seriously have no idea where I am right now.  I forgot I was blogging.  That was awesome.
Final Thoughts
3 for 3 in 2.0.  Another fantastic version of Ghost.  This one is marked by a nice patient groove to start, and a rolling soaring peak.  That full band flight is extremely good.  If you love soaring Phish this baby is right in your wheelhouse.  Only a so-so middle section keeps this from a huge score.  Trey was outstanding in this version, one of his best, in my opinion.  He may not have ripped your face off, but his playing was gorgeous at the Gorge.
Score: 9.2