(AUD Download @KernelForbin Remaster)
Background (Set: 2 of 2 – Song: 3 of 9 – Show Gap: 5)
Ghost appears towards the beginning of the second set with plenty of room to grow.  Neither segue has been included.
Composed Section (0:00-3:11)

Trey gets things started and Page immediately begins to get funky.  The full move into the composed section is a bit awkward however.  The pace is pretty upstart.
During the solo section, Page comes firing out with some serious enthusiasm.    His energy is unmistakable, and you can hear a nice cheer from the crowd.  Mike answers the call and throws down nicely.  Very nice solo section.  One of my favorites.
The lead in is solid.  The pause is a bit shorter than usual.  The drop in is very well done!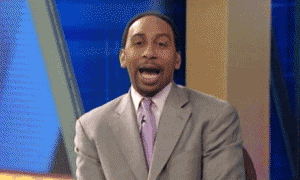 Setting Things Up (3:12-4:59)
The jam starts out with the customary break down.  The band works things downward and then settles into a nice groove.
Mike is strong from the start.  His notes are forceful and well placed.  Gordon's strength allows Trey to freely solo.  Trey starts soloing strongly around the 4:00 mark.
There is a nice fill from Fish at 4:14, and Trey leads out with a lot of spirit.  The build fills in nicely around him and this jam is working well.  This has gotten good quickly.
This Really Escalated Quickly (5:00-7:34)
I start to get some serious piano loving from Page around the 5:00 mark.  Page had been doing a nice job of blending in, but he starts to give me some goosebumps at this juncture.   Getting goosebumps is awesome.  Getting laid is better.
Page seems to give the jam that list bit of steam the band needed.  After a bit of tension build around the 5:15 mark, Page drops some gorgeous work at 5:22.  They build some full band tension that is released at 5:45.  Wow this got awesome quickly!!!
A seriously balanced attack from the band.  This is some rocking stuff.  Everyone is laying into this peak and it rocks!  As Rick Flair would say….
Wooooooo!!!!
Page drops one perfectly timed melody after another.  Sometimes he grabs my ears and forces me to pay attention to him.  Actually a lot of the time.
Trey is certainly no slouch either.  When he releases that tension he is on top of his game.  He is unleashing his inner rocker and I am loving it.
Fish is a maniac as usual during these Ghost peaks.  He lays down a variety of different beats that all work.  I just went back and listened to him during this peak and someone needs to scrape my mind off the floor.  He has blown it to beats.  I just realized I typed beats instead of bits.  I am leaving it there, that is an awesome typo.  I am trademarking "Blown to Beats".  Look for stickers on tour.
This may not be the serious face-melting type solo, but it is a lot of fun.  Every single member is on their game and the full band energy gives it a lot of life.  I am a big fan.
Humpback Whale vs. Mike Tyson Outro (7:35-10:22)
Fish slows things down and the crowd gives the band some well deserved love.  Page and Mike work things down until we reach the bottom.
By about the 8:15 mark, we sit at the bottom and look around.  A very
minimalist and exploratory outro takes place.  It is equal parts blissful, spacey, and awesome.
Some cool whale calls from Trey at 8:59, are answered by a Gordon bass bomb at 9:13. This is seriously cool stuff.  Trey responds with some more whale calls before some sirens are fired up at 9:27.
It is like a humpback whale having a conversation with a heavyweight champion floating on some fluffy clouds.  I love this.
I wish that had gone another five minutes.  No worries, I am extremely appreciative of the cool outro after so many 3.0 versions that lack one.
Final Thoughts
After the debacle of a Ghost at Superball, Tahoe injects some nice life back into Ghost.  Not the longest version but it has some great quality to it.  A real good peak and an excellent outro section make this a good Ghost.  This is a great 10:00 minutes to spend listening.  Even the composed section is really well done.  It  gets a lot done in 10:00 minutes and it is a whole lot of fun.
Score: 8.5