Setlist:
Set 1: No Men In No Man's Land, Martian Monster, NICU, Stealing Time From the Faulty Plan, Bouncing Around the Room, 555, Winterqueen, Split Open and Melt, Limb By Limb > Roggae > Character Zero
Set 2: A Song I Heard the Ocean Sing > Chalk Dust Torture -> Twist > Mercury > Light > Wingsuit > Rock and Roll
Encore: Sleeping Monkey > Harry Hood > A Day in the Life
Quick Lowdown:  We have officially entered the above average show tier. Ranking shows 7-13 is almost impossible, all of them have serious worthiness.  This second night of the 2015 run just doesn't find the liftoff moments that the other shows have.  This show is solid but unspectacular. There is great song selection in the second set but it never makes you change your pants.  I remember this show for the best "Mercury" to date.
Set 1 Recap:  "No Men's>Martian Monster" is a fun way to start a show. "NICU>Stealing Time>Bouncing>555>Winterqueen" is not a fun way to follow.  "Melt>LxL>Roggae" fires back nicely however.  The non-closing "Melt" is a nice dark treat.  The dark evil "Melt" bridged by the energy receiving "LxL" and finished off by the floating "Roggae" (which is a great version) is killer song placement.  "Zero" actually finishes this set off nicely.  Set 1 starts cool, the middle is seriously slow, and then ends strong.
Set 2 Recap:  "CDT" is the improv highlight of this set and continues the incredible Dick's history for the song.  This "CDT" is one that explores all of the effects the band can offer.  It bounces all over the place and has all kinds of offbeat fusion going on.  It never gets to the highest places of the other great "CDT" Dick's versions however.  The placement and execution of "Mercury" is my favorite part of this set and the lasting memory I have of this show.  "Twist" and "Light" never really go anywhere.  Solid good energy set without a derailing song.
Encore: Some fun banter with Page about "Sleeping Monkey" paired with "Harry Hood" and "A Day in the Life".  Above average encore.
The Takeaways: "Melt>LxL>Roggae", "CDT", "Mercury"
This Show Summed Up in One Gif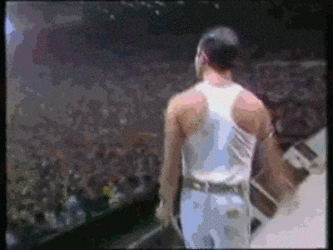 Hopefully people get this ^^
Score: 3.25/5