Selection: "Chalk Dust Torture"
Memo's "Other Jams" Memo: ALL MUST HEAR Versions "Carini", MONSTER "Undermind", Return of the beastly "Runaway Jim", Out of the box "Farmhouse"
From Anthony Kim:
1. What strikes me the most about the August 31, 2012 show (now and forever the "Fuck Your Face" show) after the 30th or so time I've listened to its highlights, is what a warm, inviting, and even friendly show it truly is. So many of the songs that Phish hand-selected for the show are among the most fun and lovely songs in their touring songbook. Beloved bluegrass cover "Uncle Pen," lighter-waving ballad "Farmhouse," the slow-burn blues of "Ocelot," and goofy encore singalong "Meatstick." The few darker moments of the show turn bright in quick fashion. The proto-metal sludge of "Carini" floats through the darkness and blooms into a hazy, upbeat jam; the effects-laden ambience that emerges from "Farmhouse" dissolves into the jaunty good-time "Alaska" instead of (as most of us would expect) the usual filthy funk of their cover of "Also Sprach Zarathustra."
And the jams!!!! – the main reason, even beyond the show's setlist gimmick, that 8/31/12 looks to have the staying power all the great shows have – are uniformly uplifting, from the aforementioned "Carini" to the joyous improvisation of "Undermind" to the powerful shape-shifting rock of "Runaway Jim." This, then, brings us to "Chalk Dust Torture", the second C of "FUCK YOUR FACE", and the final big jam of the night.
2. Doesn't "Chalk Dust Torture" seem like it should boast more big jams to its name? Even as one of Phish's oldest rock mainstays, the band has only occasionally broken its envelope and turned it into a jam vehicle (most famously on the LivePhish-released 7/10/99 and as a surprise multi-form masterpiece on the second night of the IT festival). Given that it works so well as a high-energy hip-shaker to kick off sets or change the energy in the middle of one, it's probably not much of a surprise, but the open-endedness of the song's structure once the verses have been completed offers a great deal of promise. Full-band improv that has not been taken advantage of enough outside of the occasional Type I Trey-shredding excursion. Perhaps realizing this, the band made a couple of forays into the unknown with "CDT" in 2012, first with a lovely and spare jam at the 8/28 St. Louis show that slid easily into "Frankie Says," and then with this jam, one of the best of the embarrassment of riches that was Dick's 2012.

Even after a show that had seen Phish pull out every weapon in its current jamming arsenal, from foggy and ghostly ambience to glorious band-as-one-organism hose, to wah-wah inflected '97 style funk, to grungy pell-mell rock, the jam in "Chalk Dust Torture" still surprises in its immense ability to move from theme to theme with hardly a pause. From the end of the song proper the group settles into a quicksilver groove. Fish is displaying his ability to sashay around the beat without ever losing it, Mike stepping up and making things funky as Trey solos with the casualness of his late-90s style and latches onto a particularly melodic theme at one point. The ease in which the band had mutated their jamming from the fist-pumping power chords of "Chalk Dust" to this groove cannot possibly be understated. It is easy enough to say "oh, sure, they've been playing together for 30 years, they should be able to do this" but it's something to behold, to actually hear them do just that. To go from pure rock to something funkier and wonkier with essentially the shimmer of Page's organ notes and a few pounded-out chords from Trey as transition. This is the sort of thing that can be taken too easily for granted (certainly by myself), and it's good to remember that a lot of practice and just as much kismet goes into a band making something so damned difficult look so damned easy. This was not always the case.
3. Doesn't it seem like it's the ease that you hear in this "Chalk Dust," as well as the rest of the highlights of 8/31/12, which really marks the third incarnation (of a sort) of Phish as a band? I often find myself, when listening to big mid-90s epics like the Bozeman "Tweezer" or the "David Bowie" from 12/29/94 or (hell) the Mud Island "Tweezer," astonished at the bevy of musical ideas that Phish pelted the crowd (and us, 20 years later) with. Watching the band play musical hopscotch can be as exhausting as it is exhilarating.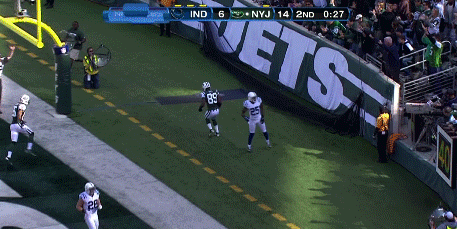 Now, there is ease in that type of jamming, in the sense that it's easy to play four or five different kinds of jams in one song if you can, but not the ease we associate with Phish 2012. Phish in 2012 can play one jam that mutates four or five different times. There's a big difference.
That's another great aspect of Phish 3.0 – something is still there, but it is tightly corralled and now just another tool Phish can reach for in their bag. 3.0 is littered with moments where the band is on the edge of the cliff, and rather than shrug their shoulders and leap into the abyss, they broadly smile and walk away from it. That kind of beautiful self-awareness, the ability to ride the crest of that unnameable wave without wiping out, can only come from having gone through the heartache and agony that Phish has in their 30 years as a band. Knowing what the bottom looks like so that you'll never want to see it again.
This brings us back to the ease of their current music – a band that can rope in that beast and parcel it out in small doses is surely a band that knows what they are good at and what they are great at.  A band that is capable of taking us on the most exciting odysseys of their career. I listen to the music they're making now, to the Riverbend "Twist" and the St. Louis "Limb By Limb" and the indescribable opening sequence of 8/19/12 II, and I hear music that is pulsing with life, pulsing with emotion, and never less than interesting for one second. I listen to the Dick's "Chalk Dust Torture," and I feel the exact same way. How can you not?
4. At about the 10:00 minute mark, with a subtle shift in tempo (again brought on by Fish) listen to how he stops his fussy rhythmic semi-soloing and moves into time-keeping mode almost on a dime. The jam enters an absolutely lovely and mesmerizing phase, music as rich and creamy as the finest milk chocolate you've ever eaten in your life, and peaks with a repeating guitar line from Trey. You'll know the one when you hear it; it's incredible how with less than ten notes Trey can take hold of that part of you that loves music and squeeze it almost to the bursting point. The band matches him step by step, Mike offering a beautiful counterpoint to Trey's work, Page's sympathetic organ work in the background, and Fish keeping everything together. The warmth of this jam cannot possibly be exaggerated – it's like floating in the Gulf of Mexico with the sun shining on your face, the water as impossibly blue as anything you've ever seen in your dreams, with the perfect soundtrack to accompany you closing your eyes and letting yourself drift.

But all good things have to come to an end, and the band begins to climb out of the water and ascend towards the heavens, with Trey taking center stage once again. However, this time Page switches to piano and steps up with a more powerful accompaniment than before. The final few minutes of the jam feels like the band carefully stripping away the sedate mood that they had created with the previous take-my-hand-and-fly-with-me sequence, with an array of laser-show effects from Trey. A rumbling bass from Mike, cutting lightsaber-style through the uptempo web of music they'd just created.

It's a really interesting way to end a jam – not so much petering out to a close, as hacking apart the rhythmic bedrock. Like Indiana Jones cutting through jungle with a machete, until all that's left is feedback, Page letting a few notes escape from his organ, and the roar of an appreciative crowd. Then Fish starts thumping on his bass drum, Mike breaks out what's left of his falsetto to sing "is there nothing I can say/nothing I can do", and the mood is finally broken as the band completes its gimmick with a hilariously sloppy run-through of "Emotional Rescue."
5. It is almost settled orthodoxy at this point that the Dick's 2012 run is a high point (if not the high point) of what we call "3.0". While it's easy to say that it's because of the jams, maaaan, it's also a rather plain fact that the three shows of that run, show off a band that has managed to coalesce every one of its previous jamming personae into something totally new and incredibly interesting. Whether it's the big-time "Light" that anchors the 9/1 show, the masterful second set of the 9/2 show that moves from passionate sky-scraping nirvana to scintillating rock jams to spooky darkness with nary a pause, or any of the excellent jams from 8/31, any Phish fan can find exactly what it is that they're looking for out of this band. The musical moments that keep them coming back like a Mad Men fan chewing their nails until 10 PM Sunday rolls around. The 8/31 "Chalk Dust Torture," eighteen minutes of Phish producing magic onstage to the fullest extent of their capabilities, might be the finest musical moment of them all. In the company that it's keeping, that is no small feat.
—————-
From Anthony Kim:
Anthony Kim (n00b100 on Phish.net) is currently searching for work as a lawyer in San Diego and searching for inspiration as a writer. You can find him pontificating about life/cracking dumb jokes/yelling about televised sports on Twitter @aklingus, and can read his long-winded and very sporadic essays on pop culture at aklingus.tumblr.com. He enjoys long walks on the beach, late-90s Phish, and the filmography of Wes Anderson.
Favorite Ghost: 5/22/00 Radio City Music Hall, New York, NY (also my favorite Phish jam ever)