In a controversial statement, I'll open this up by saying I think there is a large overlap in similarities between being a sports fan and a Phish fan. And I'm sure immediately there are some people out there that shake their head at that statement. But in my eyes it's true. We have a team (Phish) that we travel to see play (concerts) while hoping they win (they always do). And while there's not a competition between bands at the concert, there is an intrinsic competition between the concerts themselves. People try to not to acknowledge this in the vein of being objective but it's true. I saw the second night of Grand Prairie in 2018. The concert was not very good. Night one was much better. There was a clear winner and loser.

But I digress, because as noted above, the band always wins at the end of the day. And that's decidedly not true in sports. As a fan you ride out the low years for that chance at the glory of the win. And there's no promise that it's ever going to come. In Phish circles, there are a lot of Bills and Lions fans out there…two franchises who have struggled to get over that hump in order to hoist a trophy. But still, every time opening day, or the first tip-off, puck-drop, or kick-off comes around, there's always a faint glimmer of "this is our year".

In the spring of 2003, I was a Freshman at RPI in upstate NY. Growing up outside of Syracuse, an area pretty far removed from any professional sports in terms of locations, the main local team was the Syracuse basketball squad. And in 2003, they had an incoming corps of freshmen who seemed special. Gerry Mcnamara, Billy Edelin, and the 5-Star recruit Carmelo Anthony. Although the team started out the season unranked and lost to Memphis in the first game of the season they quickly righted the ship, qualified for the NCAA tournament as a three seed and went on to defeat Kansas in the national title game on the back of those freshmen. This was Syracuse's first (and only to date) tournament championship and only for Jim Boeheim in his 45 seasons as head coach. A very exciting moment for me as a 19 year old, only eclipsed that year in terms of excitement by my first Phish shows in August of that year.

In 2018-2019, the St. Louis Blues, where Phish played on 6/12/19, had by all accounts started the season pretty terrible. 19 games into the season their record was only 7-9-3 and their head coach was let go on 11/19. They remained in last place into January but were able to turn it around and make the playoffs. The Blues historically were known for having good teams but ones that could not quite get over the hump having not won a Stanley Cup and not making the finals since making three straight in their infancy years between 1968 and 1970. Still, behind the skill of a rookie goaltender the 2019 Blues made a historic run to become the Stanley Cup champions.

One year after the Syracuse Victory, the Boston Red Sox were able to win their first World Series in 86 years. The Red Sox had been good for a few years and lost in heartbreaking fashion to their nemesis the New York Yankees in the 2003 ALCS 4 games to 3. 2004 would be a different story. The Red Sox were able to make some key (but unpopular at the time) mid-season acquisitions and again found themselves in the ALCS against the Yankees. With the Yankees jumping out to a three game lead it certainly seemed like the Red Sox were headed for heartache again but, in miraculous fashion, the Sox were able to rattle off four straight wins, eliminating the Yankees and swept the Cardinals in the World Series for their first win since 1918. Now this was great and exciting for me as a fan. But living in New York State there were downhearted Yankees fans everywhere. Every game and every championship carries with it the winners and losers.

The Blues season strangely turned itself around at a bar in Philadelphia. Some of the Blues players, while the team was still in last place, gathered in to watch the NFL playoffs between the Eagles and the Bears. It being at Jacks NYB, a South Philly bar, the clientele was decidedly pro-Eagles. And sports fans are superstitious. Just like wearing your lucky t-shirt to manifest a long Tweezer or a hopeful bust-out, when watching a game, when actions occur and things happen that are positive, fans generally try to replicate that action. So during one of the commercial breaks, the DJ played the 1982 hit song "Gloria" by Laura Branigan, a great Italo disco (according to Wikipedia) and synthpop bop.
Now when the song was played, the Eagles went out and had some good series. So on the next commercial break one particular fan requested the DJ to play it again. And then again. And then over and over to the point where it was played on repeat. The Blues players saw the dancing and fun and it stuck with them. So when they went out and beat the Philadelphia Flyers the next day, they played the song in their locker room. And as they continued to win and push forward into the playoffs the song became omnipresent in St. Louis. Printed on t-shirts and banners, being played for 24 hours straight on local radio and obviously after every goal and win in the St Louis arena.

In 2010, the US Men's National Team had a great squad in the World Cup in South Africa. But after a disappointing draw to Slovenia, they needed a win against Algeria to ensure they moved through to the knock-out stages. Algeria played a very defensive game to not allow many opportunities for the US squad. I was at a local bar at 7am to watch the game due to the time difference. And, in contrast to the Red Sox win above, absolutely no-one was there to root for Algeria. The crowd ebbed and surged with each scoring chance. Chants were made and people were at a fever pitch. When Landon Donovan finally scored to make it 1-0 in extra time the eruption was deafening. Beer was everywhere as people jumped, hugged, cried, and had catharsis after the win.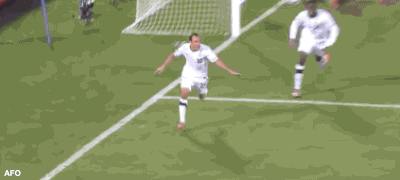 So that takes us to June 12th, 2019. The St. Louis Blues are playing the Boston Bruins in game 7 of the Stanley Cup Finals. During the setbreak, the Blues beat the Bruins making them the champions so the Chaifetz Arena had a different sort of buzz. It's well-known that Trey is a huge hockey fan, frequently being seen on the MSG celebrity montage rooting for his Rangers. So Phish decides to come out and play Gloria. It's clear that the band decided to put it together during the break. Page even had a lyrics sheet. But the intent was there. And the crowd responded in a huge roar that can be seen and heard on the Youtube versions…the LP version is a bit more polished. And it's incredibly fun to see. Because, sure there were fans of other hockey teams there in attendance, but the majority were Blues fans and when two things that one really enjoys come together this way it's an incredible feeling. Of course it's not jammed out and hasn't been planned since but what a special moment! When coupled with the fact that Phish immediately dropped an incredible Loving Cup (which does not happen very often) that was the longest ever played to continue "the Cup" theme. This is the first non-set closing / non-encore version since Festival 8. Four minutes in and we're already in pretty uncharted waters from this song's history. Most of the phish.net jam chart entries are about "ragers" and "fierce" "blisteringly intense" "shows of force". This is more delicate and nuanced. Imminently pleasant. Then at 8:45, Trey introduces a familiar lick that he's used in the past to slowly bring up intensity. Page switches to the synthesizer and we are officially in slow build territory. And like always, the band lands the peak and moves pretty quickly into a ">" into Twist.

Rest of the set is lovely too to complete a very special day for those in St Louis that night. Pretty rewarding for everyone in attendance. Your sports team won and Phish won.

——————
I'm Matt Burnham, found on twitter @therealburnham and this is my seventh (7th!) year writing for this summer recap series. Always a good way to set the tone for the tour with some good natured and fun recaps. Interestingly enough, I was on setlist duty the night of this show for http://phish.net and saw Gloria come up as the song from PHISH_FTR. Having to enter a new song in the back-end is pretty easy but, not being a huge hockey fan, I didn't know the version so I assumed it was Gloria by Patti Smith. Which is a markedly different song, with different themes, and honestly would be pretty strange to play to celebrate sporting event wins. But after verification I got the right one in the database.
You won't see me at any shows this year what with baby #3 on the way and due in August but 2022 will be the year of my return!