r
When you step into a great sandwich shop, say an Arby's, it doesn't really matter what you order. You're going to get a good sandwich. When looking at Phish's 8/15/2015 show at Merriweather Post Pavilion, there are a couple great sandwiches on the menu. You can't go wrong with either "Steam>What's The Use?>Steam" or "Tweezer>NO2>Tweezer." Ultimately, I decided to focus this post on the "Tweezer" combo because it came with an appetizer of pipin' hot "Piper."
Phish always seems to be extra Phishy at Merriweather, at least in recent years. 2010 had the "Saw It Again" hijinks, 2014 had the famous second set Tweezerfest. Night one of the 2015 MPP run had Phish's brand of goofiness spread across both sets: Trey and Mike laying on their backs, bicycle kicking during "McGrupp;" the old school mic stands height adjustments and the first "Your Pet Cat" slapped in the middle of "Big Black Furry Creatures From Mars;" Trey and Mike running around like mad men during"NO2." More on that in a bit.
The MPP run essentially marked the end of the summer 2015 tour, with a week off before Magnaball and the Dick's run 2 weeks after that. By this point in the tour, Phish was firing on all cylinders. One of the things that makes 2015 so special for me is that there was no definitive sound. There seemed to be one great show after another, but each was totally different and they weren't building on a specific style over the course of the summer.
This Merriweather show, for instance, was great because it had an amazing setlist with a bunch of rarities and total Phish wackiness spread across a ton of songs. Just a few nights earlier at the Mann Center in Philadelphia, Phish played a classic show with deep jams, and the band barely looked up once during the entire 5 song second set. Two completely different bands in just a 4 day span.
The second set from 8/15/15 was one of my favorite sets of the summer. The set opened with a stage setting "Halley's Comet" that led into "46 Days." This has to be one of the better versions of "46 Days," complete with wicked funk grooves and soaring major-key leads. "46 Days" cooled into "Bug," and then the jams picked right back up with "Steam>What's The Use?>Steam." If someone had told me that Phish would play "What's The Use?" 5 times this year (including Mexico), I wouldn't have believed it, but I definitely welcome this with open arms. Appearing once in the middle of "Steam," and once in the middle of "Weekapaug." Pretty wild.
"Steam" neatly segues into "Piper." This "Piper" has a little bit of everything. An extended (for 3.0) intro, and then straight into the blissful, soaring "Piper" jam, which is to my ears one of the quintessential Phish sounds. Ya know, when everyone in the pavilion and even some spunions on the lawn are just grinning ear to ear.
After a couple minutes of beautiful leads from Trey, the band settles down into a quiet groove that sets up a blank canvas for them to explore. Fishman is driving, with Trey adding texture with some chunky rhythm chords. The highlight of this middle section of the jam is the intricate interplay between Mike and Page. Under the steady rhythm of the guitar and drums, the bass and keys are able to weave melodic lines around each other in a way that only these guys can do. We often hear Page and Trey or Mike and Trey playing off each other in this fashion, but it's rare to hear it between Page and Mike.
The groove begins to build, with Fishman opening up his hi-hat and Trey calling for an evil, distorted wah tone.
At this show, Trey was in complete command of his pedal board, conjuring any tone he wanted effortlessly. This pedalboard mastery is encapsulated in this "Piper" jam. Trey's tone gets dirtier and dirtier as this jam builds, finally unleashing hard hitting blues licks as the band explodes into a peak, and then brings the dynamic down to reset.
And then the dreaded "WOOs". Whatever – they worked here. Fishman plugs them up with tasty fills. The whole band rejoins as Trey leads the groove right into "Tweezer." "Aw Hell Yeah!". That's what everyone is thinking here.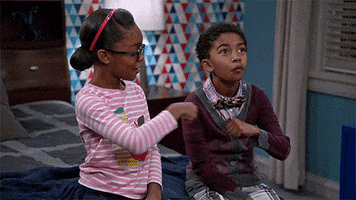 "Tweezer" moves through the composed section with a little more pizzazz than usual and then drops into the jam. A couple minutes into a standard beginning of the "Tweezer" jam, Trey sets down his guitar and grabs his megaphone while Mike grabs his trusty power drill, signaling a bad trip to the dentist. As Trey waves around his megaphone, Mike warns us that "this may hurt a little bit". After another minute of cacophony and strange musings from Mike, Trey sets off and runs laps around the stage, seemingly possessed. Mike follows, of course.
These old men eventually get winded and slow down, put their instruments back on, and finish "Tweezer." This "Piper>Tweezer>NO2>Tweezer" segment captures so much of what I love about Phish. Blissful moments, dark moments, and straight nonsense, all rolled into one. As with just about every show on this tour, I highly recommend listening to this entire show. It's packed with memorable moments.
From Jackson:
Jackson Richards lives a double life in NYC, working in digital media by day and drumming in The Schooley Mountain Band, an NYC-based rock/blues/psychedelic band, by night. https://soundcloud.com/schooley-mountain-band
He's been hooked on Phish ever since his favorite camp counselor gave him a cassette of Red Rocks '93.
Jackson actively tweets from @GladGladGlide frequently about all things Phish, and from @SmokeyJacks about other miscellaneous musings.