Selection: "Simple"
Firstly, thank you to @lawnmemo for giving me the opportunity to write up a review on a jam from this show and for all the work on 25 in 25.
After about a 3 week break from the end of the southern run of the summer tour, Phish returned once again returned to mecca that is Denver, CO. As thousands of fans converge to the Dick's Sporting Goods Arena, they are nothing but stoked
 to be there and eager to see what magic the weekend will bring. For this excerpt, I will chose to focus on the mammoth "Simple" that Phish plays in the second set, but I want to give an honorable mention to the entire first set, which spelled out "Lushington" using the first letter of every song played. This was naturally followed by "Ha Ha Ha" and a killer horny "Suzy Greenberg"!
Now… immediately following the "46 Days > Back on the Train", Trey launches into the opening riff for "Simple"
and then right into the chorus. As far as Phish songs go, "Simple" is one of my favorite as Trey's opening riffs meander throughout the chorus work the crowd into jamming mode. At this point the whole crowd is entranced, wondering what a band would be without cymbals and skyscrapers and hypnotized by CK5's handywork. At 2:24, after reminding us that Phish has "be-bop in the band" Page sneaks in a "Magilla" tease. The chorus then transitions the jam and at around 3:38 we delve into blissfully simple jamming by way of "Sim-Bop & Be-Bophone; Sky-Balls & Sax-Scraper"
The beginning of this jam is gorgeous, it flows like a natural spring out of a mountain.  As the band settles into the jamspace, Trey and Page have a bit of fun interplay, but things are still simple. This jam is in no rush, it's patiently wandering and after a couple of trills from Trey around the 6:00 mark, it starts to take shape with Page and Mike kicking things into a higher gear just after 6:30.
Now that we are in a higher gear, the jam starts to unravel with Trey finding a funky rhythm that soothes the soul. He and Page play around with the rhythm for a stellar few minutes the backbone to this tight rhythm are none other than Jon Fishman and Mike Gordon!
At 8:30 this groove morphs into a whole different beast, with Trey playing a riff akin to "Chalk Dust Torture" (though not a tease). This badass riff gets whomever wasn't dancing their ass off at this point to lose it and let the music take over.
The riff that Trey plays around with here is solid gold, Page gets in there with crashing chords, Fish with a sexy snare beat and Gordo crushing bombs. By 10:30 Fishman augments his beat and mixes it up with some cymbals before Trey sees fit to solo and melt faces. The next minute is why we come to shows time and time again. This jam is soaring, the band is locked in, and it is clear how patient they are. They are still structurally in the same groove from that badass riff, but now Trey is getting after it and shredding! Fishman is still holding down a tight funk beat and Mike and Page are making sure Trey has excellent material to weave through. Around 14:45 Page switches from his main 7.5' Grand and lays on the clavinet for some seriously funky goodness. This funk develops into a plinko infused funk jam with Mike laying down deep bass notes the whole way through. The boys stay in this jam space for a bit and funk it up for a while with Page creating some walking clavinet riffs, Mike driving home a sick bass line and Trey keeping it simple with some plinko funk. This then returns to a full on funk jam again until at 18:00 Trey moves from the plinko tone to his signature Languedoc and tube screamer sound. It is also at this point that he flawlessly works in a nice little "San-Ho-Zay" tease. Straight. Funk.
(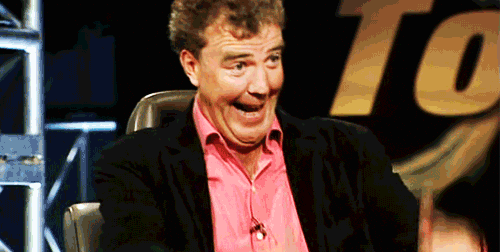 )
At this point it is also very "Your Pet Cat" like and fucking grooving. At 18:55 Trey finds a sick little rhythm, you know, the ones that babies are made from and just jams out on that for a bit. The funk is so thick and you can hear it in the crowd's reaction on this recording. Holy shit though, this funkery goes on for another minute or so with Mike laying down bombs with his bass. At 20:50 Trey starts playing with his echoplex and all the while Page switches to his Rhodes and the funk starts to become infused with eerie theremin like alien noises and wind down, they are preparing to land… Fish carries a smooth drum beat that slowly closes out the jam, when all of a sudden "GHOST" chords!
(
)
This was when I took any glowsticks that I was holding in my hand and chucked them into @LawnMemo's safety helmet.
Final Thoughts: The boys always have antics of some nature prepared for Dick's and the first show of the run for 2014 is proof of that. With Phish, the antics always come hand in hand with exceptional improvisational jamming and musical communication. The first set of this show was so fun and unique – it featured 3 songs with a 30+ show gap or more and an ode to the tunes that are played very seldomly, if at all, these days. I wanted to focus on the "Simple", but the "46 Days > Back on the Train" and the "Ghost" that follows are all amazing and should not be skipped. "Simple" fits in in the perfect 3 slot and blows the roof (of what roof there is at Dick's) off the house. Its a beast of a jam that starts off sailing over smooth and relatively tranquil waters and then takes flight into a rocked out dance party, which is only preparation for when the ship blasts off to planet funk. "Simple" also features key components which can later be heard during the Halloween run at the MGM Grand. There are distinct sections of jamming throughout this 2014 tour, where we can hear elements of that special 2nd halloween set. I think all can agree that this set the tone for the weekend and for the fall tour to come, never miss Dick's!