Selection: "Carini>Ghost"
First, thanks to @lawnmemo for putting this together again and allowing us to contribute.  We decided to take on the show from Oak Mountain.  This little Southern/Alabama run seems to have been overlooked, or it was by me. Although I listened to the SBDs the day after, can't say I went back until recently.
Just a few months ago RJ and I listened back to much of '14.  I think we were both pleasantly surprised by these later summer tour shows.  From Portsmouth to Alpharetta, the band was efficient and steady. And it was clear they were happy to be on this swing, with the Muscle Shoals references and banter from Trey. This show in particular came from a place Phish has played twice in 3.0, and four times total.  A suburb of Birmingham, Pelham's Oak Mountain Amphitheatre is unique in that it's no longer called Verizon-Music-corporate-sponsor-place.  There is actually a place that recently chose a name that does not involve a sponsor.  Neat!  That being said, neither RJ nor I have been to the venue.
The music we chose opens the second set and highlights a band that is nothing but professional. While they're clearly not feeling that magical, whatever-it-is feeling that makes them produce transcendent jams that change lives, they're locked in, playing well, and building on a really nicely laid out, well-delivered first set.
"Carini" opens set 2.  When "Carini" opens a second set, it's a treat.  It means the band is feeling spunky and ready to rock.  Fish makes my point for me with his strong 'vocals'.  And by the 4:00 mark you get that feeling that the boys are up for a raucous second set.  The chord jamming by Trey (Jerry?) at about 5:00 is nice, but not quite "Carini" enough for me – the more frequent chord jamming by Trey shows he understands the boys don't need a leader anymore.  And that's a good thing.  Here, Trey is looking to Page to do his thing.  Page's jam doesn't last long though, and they quickly get back into a whole-band groove.  It's this kind of groove that has been a highlight in 3.0—group bliss.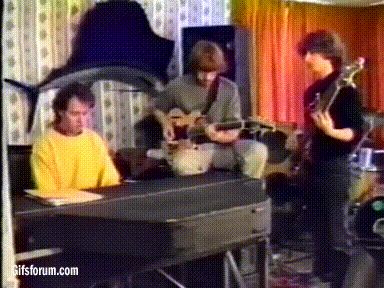 A downside for 3.0 is, of course, the brevity of jams.  "Carini" could have been 15-19 minutes easily.  After a beautiful, blissy jam with Page on the electric keys that he has honed since Fuego (you know, the keys he played on 10.31.13's "Sing Monica", I think it's a Fender Rhodes), they let the beauty fizzle. I could have listened to that for days, but maybe that's because we've got it simple. Or maybe our expectations are too high. We talk on the podcast all the time about checking your expectations at the door—but it's often difficult to follow our own advice.
I don't mean to complain about the brevity.  They're efficient.  They're a well-oiled machine.  They reach their destination much more quickly than, say, 1998.  And I love the band now just as much as I did then.  But if you can do it so quickly you should do it more often, right?  Does Trey get bored? Do they easily get tired of the groove they've dexterously reached because it's old hat?  I'm not smart enough to know.
So the "Carini" ends early, I should get over it.  Trey toys with the "Ghost" before the actual drop-in to "Ghost".  It's fun, but if I haven't mentioned it, it seems Trey is looking to get out of the comfortable "Carini" jam prematurely. Come on Red, let me snuggle some more, please.  Also, at this point, I couldn't have been more wrong about the "spunky, ready to rock" opener…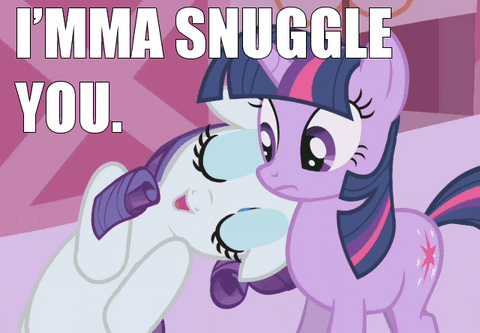 The "Ghost" drop-in is always a great time (ask the guy @lawnmemo). That and the Page composed section.  Page's Funky Meters days, and his 3.0 confidence, have made this section (along with the composed part of "Tweezer") so enjoyable.  Page is undoubtedly the "most improved" since 2009.  Trey is the most democratic.  Fish is the most consistent. Mike is the best hair-cutted.  Sorry, I got distracted. The crowd is quickly renewed after the lull of the transition.  You can hear it and feel it…and you don't need to be there (although I recommend your being there at all possible times).
Again, don't let the expectations game get you. This is a solid "Ghost". Great representation of democracy in action. For the majority of the early jam, there's nobody fully "in charge." Some may think that's a bad thing, but that's what makes 3.0 great according to the HFPod. This is a better "band" than they were before—building on the solo acts and the sheer experience that you build over 30 years.
And then the peak builds. We all know where we're going, and it's a great place to be. Bliss and Peaks, Peaks and Bliss. Peaks and Peaks. (Was that a "Dave's Energy Guide" tease?) More peaks, please (or bliss).
Brad is co-founder of the Helping Friendly Podcast with RJ. HFPod is a Phish podcast and if you read this entry, and you traverse lawnmemo.com, you would probably enjoy it.  So please do.  Although Brad drafted this, he appreciates RJ reading and contributing to it.  We'll also be at Magnaball this summer, so let's dance…but not too close, bro, need our space.