Selection: "Ghost"
"Nothing But A Ghost Time"
Phish pulled into Merriweather Post last summer to eat crab and kick ass. And they were all out of crab.
Let's not beat around the bush. If you're at a Phish show and "Ghost" drops, you're going to have a good time. This is what most people look like when the opening chords of "Ghost" are played…
Careening out of a smoking "Carini" that takes a turn down memory lane around the 10:00 minute mark and harkens back a bit to the Dick's "Light", this "Ghost" is coming off the top rope and hopping right into the action.
I love Phish. But I'm not going to listen to the first 5 minutes of "Down with Disease" or "Light". You know what you're getting there. "Ghost", however, for me is quintessential Phish. A real can't miss a note of it kind of song, and with this one clocking in at just under 11 minutes, there's no reason or time to skip. You're not going to want to take your eyes and ears off this one, kids.
This "Ghost" gets to the meat and potatoes pretty quickly.
At 3:47 on the soundboard, you can hear a guy let out just a massive battle cry full of jubilation. He knows where this is going.
Shhhh…listen. What's that? Is that?! No! It can't be…wait…is it?! Are they?!
Yes! Yes!! Yes!!! They are treading very heavily on Poison's "Nothing But A Good Time"! Dare I say even teasing it…? Now if I was one of the good people over at Phish.net, I'd have an entire page dedicated to this massively fun tread. Or tease. Or trease. Whatever you want to call it as long as you acknowledge it. Sure it's a bit of a different tempo, but if Poison played "Nothing But A Good Time" at #Poison50, this slowed down tease of it is exactly what it would sound like.
And from there, the jam builds and you lose yourself in the moment. Everything is perfect and the band is cohesive as fuck like duct tape that'll never quit on you.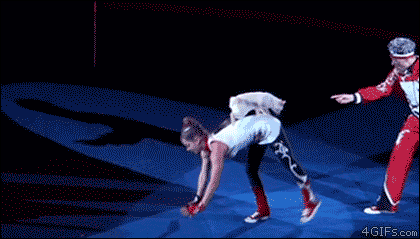 You completely forget that earlier in the first set they played "The Line" and someone knocked over your $14 Coors Light and now your Tevas are sticky. Just listen to this thing!
Page pounding away on the keys! Trey doing that thing with his guitar that makes you feel all funny inside like when you used to climb the rope in gym class. Fish drumming along like it's no big deal even though he's a pretty big fucking deal and Gordo being the designated driver to the whole thing with his steady bass. Toss away all the other stuff you have to get done before the workweek and just enjoy this one!
Post Script Author's Note: They open this show with the greatest Phish song of all-time, "Sample in a Jar".
Sent from my iPhone while listening to Phish