Selection: "The Wedge"
The first two nights at Northerly had gone about as well as could be expected. Had a great crew, the weather was perfect (praise icculus), and some quality jams were laid down in "Wombat" and "Harry Hood". I was just hoping for more of the same on Sunday night, and though we had to wait until the 4th quarter again, Phish delivered in a big way.
After a solid first set with cool song selection and a tripped out "Mule", the second set started off fairly tame. A meandering "DWD" opener gave way to "Winterqueen", followed by a very quick "Mike's Song" which led us to "The Wedge". I was pretty deflated at this point. It seemed like this set was going to have a tough time gaining traction. But as only Phish can do, this "Wedge" would unexpectedly become the jumping off point for a great segment of improv.
The band works their way through "The Wedge" in typical fashion, but at 5:37 Trey begins playing a sparse riff that reminds me of the end of "The Mango Song". Mike changes his tone almost immediately and lets some echo-y bass notes bubble over Trey's theme. Page lightens up on the piano, switching to lighter melodies allowing Trey to slowly build on his idea while Fish gradually fiddles with the beat. We've found a wormhole in the "Wedge"! Insert your mouthguard and strap in, we're headed to uncharted territory.
Trey begins to lead us further away from "The Wedge" with some funky strumming but at 6:47 Page throws out an idea that spins him to a blissier, rock oriented pattern. Underneath the progression that Trey settles into, Mike turns off the echo and him and Fish lock into a groove that will propel the next few minutes of jamming. At 7:35 Page moves to the clav and a dance party is imminent. Page grabs hold of this jam, but continues to let chords ring out every so often to keep a laid back vibe. At 8:45 Mike turns on the fart bass and Trey follows with a move to the Wah and now this jam has all sorts of wobble as Page intensifies his playing.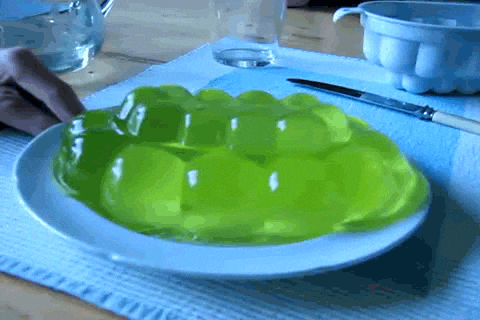 Fishman is holding back however, giving this jam patience and balance. After a breakdown section at 9:55, it appears we are losing steam but Mike throws out a funky riff and Trey begins firing off leads. We're not ready to go back! Trey's leads are not of the rocking variety though, and his playing here is a perfect fit. He maintains the chill vibe with a series of hazy licks. At 10:43 he begins somewhat mimicking the clav chords Page has been allowing to ring out and the two of them somehow launch out of this section locked into the same rocking progression. It sounds like "Paradise City" to me, "Keep On Rollin" to others, but one thing that cannot be debated is it's danceablity.
From here, Trey builds and at 12:20 Leo moves back to the Piano to allow Red to close us out in style. Continuing the theme of this jam, Trey does not shred this peak but instead opts to let soulful, joyful notes ring out, eventually slowing down to the same "Mango Song" ending sounding riff that got us into this whole mess before one final exuberant build. And just in case you forgot what song they were playing(I definitely did), we get the final line of "The Wedge" to wrap things up.
The main theme that sticks out to me in this jam is the balance it had all the way through. It may not have a raging peak where all four are hammering away, but it also never got stale and when it did seem like it was fading they were able to rebuild quickly with simple ideas. These groove based jams really showcase the band's ability to play off each other and gradually construct a jam with a little flavor from all four members.
The Phish were not done with Chicago yet though. The "Ghostapaug" that followed was excellent and I'm sure Memo will write it up in the distant future. "The Wedge" through Paug is one of my favorite segments to relisten to from the Summer. There is a ton of creativity on display in those 35 minutes.
About Me: Longtime phan, first time blogger. I'm from Detroit and will preach the values of midwest Phish to anybody who will listen. I spend a lot of time at http://thephish.fm/listen listening to Phish and discussing the news of the day and varieties of cheese. I'm excited for this summer and can't wait to see what Trey brings to the table after all the work he has put into Fare Thee Well. My next show is at Blossom, easily one of my favorite venues. My favorite thing about Memo is that he means well.