Think about the thing in this world that you have the *most* fun doing — the thing that brings you the most joy & delight. Now, think about doing that thing *one hundred and fifty times.* That's a lot of times. That's a lot of fun, joy, and delight.
Sunday, August 12th, 2018 was my one hundred fiftieth Phish show. How is that possible?? One hundred and fifty shows! In… fewer years than I feel comfortable admitting… That is… a lot. Too many, some may say. But others? Never enough. I am clearly one of the others.
Being back at Merriweather Post felt good. MPP is a familiar venue that I'd been lucky enough to catch Tweezerfest '14 *AND* The-Naked-Guy-Vomiting-During-The-Antelope-Peak-At-MPP '15 at so I was pretty psyched that this milestone event would be going down there. (I also not-so-secretly hoped that this night would be the night my dreams finally came true & I finally would get hear "Walfredo." Alas, dear readers, it sadly was not. The white whale swims on…)
Anyway, so, before the show, we get our bushel of crabs from Casey's Crab Co., spend the beautifully sticky, summer-in-Maryland day getting cuts on our fingers and Old Bay in our eyebrows while we house more crustaceans than is probably advisable before going and dancing at a Phish show for 3 hours. Walking into the show sporting SHOW ONE FIFTY across my chest in big, holographic silver letter stickers, I was not necessarily "hiding" my "accomplishment." We found our seats & I somehow happened to be seated *directly* next to this fella @CatPhish21 who I met the YEMSG prior on the night of the 28th because we were both in the same row & we are both #TeamHood.
So, now I knew that we were at least going to get a "Hood" that night, which I was pretty pumped about because "Harry Hood" is my favorite Phish song and it makes me happy from the inside out.
What else did we have in store for us that night? I had no idea but I was excited for whatever it may be! The band took the stage and soon thereafter, lit into one of the best openers in the Phish catalog — a blazing hot "Llama" to hit the ground running. The feverish ferocity continued with a raucous "Big Black Furry Creature from Mars" and then Trey, being the coy, silly man that he is told the crowd he'd "like to speed things up now a little bit" before the band dropped into a smooth & slanky "Meat." Fuck yes. I love "Meat" & they'd only been playing it once a year for the previous 4 years so I felt super grateful to be there for perhaps 2018's only one. (Luckily, that was not the case!)
Keeping the groove going, "Alaska" saw many making a run for the bathrooms but this (big ol' Alaskan) mama can get down to that tune so I was fine seeing it early in the 1st set. (Plus, it's featured some pretty ripping solos in the past couple of years so… why not??)
At this point, the crowd realized that all bets were off, nobody could really predict what would be happening next, and seemingly anything was on the table. So then, of course — "Tweezer." Because obviously, the middle of a first set, in broad daylight is usually where a "Tweezer" belongs.
Oh, Phish. Always keeping us on our toes.
The crowd erupted with applause and I had a smile on my face from ear to ear. I was stoked. This was going to be a good show. Trey was feeling it and tonight was going to be fun.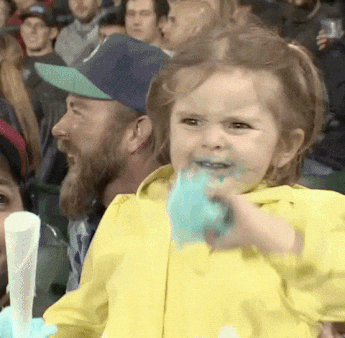 Immediately they drop into a little pocket of space funk even before we get to the proper jam. These four are tight, synced up, and ready to get weird with 19,319 of their dear friends. Almost right after we enter the jam, Trey teases The Doors' "L.A. Woman" while Page gets funky on clav. Fish follows Trey's lead while Page and Mike play along, keeping the jam together as some noisy noodling emanates from the guitar. Page & Trey continue building things up together as Fish keeps driving hard but just as we think things had settled in and the embers had cooled down a bit, Trey rips in out of nowhere to throw gasoline on the fire. One last little flare up in this short but sweet "Tweezer" jam before TreyDHD hits and Big Red decides that the next obvious choice for smack dab in the middle of a first set would be… "Bathtub Gin!" Because the last time "Gin" had followed "Tweezer" in the first set was 1990-05-07 — approximately 28 years prior.
Ok! So, we're doin' this! While I was a little sad to see the "Tweezer" go so soon, I'm never disappointed being served "Gin" so I forget about the darkness & get ready to drink up. Page flaunts his chops a bit before the band begins a beautifully airy and delicate jam. Around 6:15, Fish and Page start picking up the pace and increasing the intensity. Trey builds to a few mini-peaks before the first serious peak around 8:45. As is the case with so many wonderful "Gins," Trey keeps going and throws in peak after gloriously euphoric peak. "Gin" is such a surefire highlight of most shows for me. Around 9:15, we have arrived. *This* is what I come to Phish for. *These* types of jams & peaks that make my heart feel like it's going to explode out of my chest, that make my face hurt from smiling so hard, that make me want to YELL out the boundless amounts of joy and delight they bring me.
At 9:46, this is basically me:
And, not only was the peak solid, but they nailed the reentry, taboot. 10 from the Brooklyn judge!
Without skipping a beat, the band starts up "The Curtain With," following "Gin" for the first time ever and continuing the development of this headscratchingly interesting albeit seriously awesome first set! With the resolution of this gorgeous tune, the quartet jumps right into the consistent barn-burner that is "Chalk Dust Torture" as if they were 25 years old again, closing this set in style with tension-filled build-and-release peaks that left the audience shaking their heads in awe at the ridiculousness they had just witnessed.
Everyone's favorite 3 minutes of rock 'n' roll — "Tweezer Reprise" — opens the 2nd set for the first time since 1995-12-15 (and only the 2nd time ever!) preceding a solidly exploratory "No Men in No Man's Land" which eventually dissolves into "Twist." A lovely "Prince Caspian" comes next before quickly becoming a gnarly "Piper." Feeling feisty, Trey starts that familiar chord progression to signal… another "Tweeprise!" The crowd starts losing it as Phish jam here for another 3 minutes before nobody-except-for-maybe-me-and-Trey's favorite little ditty about friendship, tenacity and LOVE aka "Backwards Down The Number Line." Despite the mumbles and grumbles around me, I'm having a great time. This is a show was made for me. I couldn't really ask for a whole lot more, to be honest. But then… SPACE FUNK DANCE PARTY.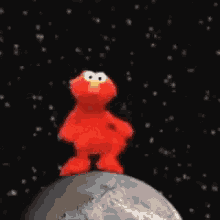 "TWO THOUSAND AND FUCKING ONE." Time to get DOWN. Settling into this pocket with Fish and just grooving is one of the best parts of any Phish show. And then, of course, we'd almost forgotten about him… The inevitable, the one and only, "Harry Hood."  Beautiful bliss & heart-filling splendor make up this jam, providing the perfect culmination of my ~300th set of Phish music.
"Heavy Things" opens the encore, for the 1st time since 2011-08-16 (and only the 3rd time ever), before the interesting choice of "Bug." While it rips, it still feels as if something is missing. Oh right, "Tweezer Reprise." Again. Because why wouldn't we at this point?
A perfectly absurd & fantastic 150th. Thank you, Phish. Here's to the next 150!
—————–
@Dianna_2Ns is a Brooklyn-based aging 3.0 kid who helps Memo edit this whole thing every year. She thinks Kasvot Vaxt and Ghost of The Forest were both really great and can't wait to hear "Drift While Your Sleeping" (and hopefully "Passing Through"'s return not in the middle of a "Hood" jam…) this summer on tour. She dances around lot carrying a large inflatable pencil, often pumping funk out of her fanny pack so if you see her, say  hello. She still can't stop listening to hour-long loops of the Lockn' "Ghost."