There's something undeniably ironic about the title of the song "Most Events Aren't Planned," a tune first given life by Vida Blue, the early-Aughts Page McConnell-Russell Batiste-Oteil Burbridge trio formed by McConnell in the wake of his main band, Phish's first hiatus. Their self-titled album's opening track, "Most Events Aren't Planned" is a declaration. It leaves little room for interpretation or disagreement: It takes itself as a statement of fact. Most. Events. Aren't. Planned.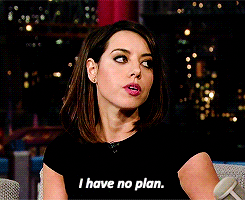 But, like at least a few other full-sentence song titles, there's a degree of disconnect here, as the truth of the matter would seem to be quite the opposite. Did Mick Jagger ever not get exactly what he wanted? Did The Hives really hate to say they'd told you so? Did Michael Jackson ever truly look in the mirror?
The truth is that the declaration implied in "Most Events Aren't Planned"—which saw its third-ever Phish performance during a steamy Sunday evening in the forests outside Atlanta at Verizon Wireless Amphitheatre at Encore Park in Alpharetta on August 5, 2018—is that most events, especially in the Phish universe, are indeed quite planned. In fact, they're spectacles of logistics from the hanging of the light rig to the proper handling of a limited-edition poster grabbed from the merch stand as the doors open. The nine-to-fivers have to figure out how to secure off-days. The tour travelers need to ensure the proper storage of butter for the garlic grilled cheese and other wares they peddle on lot. There's a reason The Great Went is proudly and noteworthily remembered as the largest city in Maine over that fateful weekend in August 1997: The live Phish experience is itself a vast network of outdoor planning and schematic engineering.
So, in reality, Phish is all about planning… until it isn't. It's all about the long drives and the annoying tour routing… until it isn't. It's all about finding a space to stand or a friend you've lost or a bathroom break… until it isn't. When the lights go down, the planning and the logistics and the coordination fall into the periphery. The event has begun; planning can wait… at least until set break.
I've heard Trey Anastasio, the band's catalyst and guitarist, joke that, on rare occasions when a setlist is passed along to lighting designer, Chris Kuroda, upon its receipt the band's unofficial fifth member crumples it up and throws it away. It would seem upon reflection that August 5th's somewhat-laid-plans met a similar fate, with another Baker's Dozen cover debut, Hot Chocolate's "You Sexy Thing," making its first (and to date only) return to the stage, a high-energy shocker that set the stage for an irregular night in the one of the band's favorite southern haunts.
What followed immediately—"Tweezer Reprise"—displayed a similarly stimulating disruption of any planning, as it neither reprised nor presaged its namesake tune later in the night. The "What's The Use?" that followed felt similarly out of context—the usual soft landing and slow build often reserved for the beginning of the end of the traditional second set felt instead here like an exploration, a desire to keep the unplanned nature of the show going.
Two days before this evening, I'd been sitting with my new wife outside Clemson University football's mammoth Memorial Stadium, reflecting on all that we'd done in our first month-and-a-half of marriage. Equipped with SiriusXM satellite radio, our rental car served as a respite from the scorching temperatures and a means of transportation for our own exhaustively logisticized jaunt, which included a flight to Atlanta, a drive to Asheville for the wedding of a dear friend (with said stop at Clemson along the way), and a return to the Atlanta area routed through Athens for some more sightseeing before a "never-missable" Sunday show. It was there that the Jam On station—particularly Phish-heavy that summer due in part to the debut of #AskTrey—started up the orchestral version of "Petrichor," which in that form is a peaceful masterwork of reflection by Anastasio that stopped our spirits in our tracks for its full fifteen-minute runtime. The full band version, which came next on Sunday's still-unpredictable setlist, will never compare, but the echo just a few days after our experience with it created one of those moments (that I'm sure most reading this have had) where it feels like the band planned a song just for you.
Or, perhaps, as the song that succeeded "Petrichor" suggests, "Most Events Aren't Planned" after all. The Alpharetta version of the Vida Blue track, while not as dynamic as its Phish debut during the Baker's Dozen's denouement, was still must-hear. "Vultures" followed in its once-or-so-yearly appearance in a fairly standard version, continuing the "any-song-at-any-time" magic of this set that I often wish the band would embrace more.
"Reba" is itself a song about creation without planning—its title character making a bouillabaisse of trash ingredients into something fine(st). This night's version of the jam was patient and ephemeral, the quietest a 12,000 person happening can be. Drummer Jon Fishman's haunting "You Sexy Thing" vocal teases during the jam—an almost-whispered "I believe in miracles…", echoing the song's first line—were only possible due to the space this jam allows when it's at its best, and while tonight's won't be in the pantheon, it is truly pretty, an exercise in restraint. The "Sand" that closed the set featured some of Anastasio's new guitar toys, creating a thick, growling tone at the 4-minute mark that makes this a noteworthy version for its sonics if not for its pyrotechnics.
Alpharetta N3's second set, at least in its first half, does what good second-sets do—eschew planning and emphasizing flow. "Taste," another semi-surprising choice, was a welcome one, featuring ostensibly unplanned (I'll stop beating this into the ground, I swear) Anastasio teases of "What's the Use?" and "You Sexy Thing." "Golden Age," a too-seldom second-set centerpiece, was by far the night's longest excursion into exploratory space, though it does not break as much new ground as would be ideal. Its highlight comes in the guitar work from Anastasio from the 14-minute mark to closing, a nice work toward a peak and the resolution of the "Reba" whistling over the "Golden Age" ending chords. It's the kind of idiosyncratic, "only-Phish" thing, one of many that makes the band so distinct.
The "Twist" > "Waves" > "Fuego" that follows would probably get knocked a few points on the second-set-desirability scale for some, as all the versions are compact without the exploratory "Type-II" depth many of us prefer out of the second set. But as songs, these are all fine ones—"never skip" songs for me—adding to the relistenability of this show as a whole with no real "duds" to speak of. The penultimate "Mango Song," a relative rarity in the past decade, continued the second-set-as-first-set vibe, though it's another straightforward song that I can't see myself ever skipping over. If a second set is going to remain largely "Type-I," this is what you want it to sound like.
With a tight curfew at Alpharetta—which, I have to say as a Northeasterner, is an underrated venue (almost like Philly's Mann Center with a smaller lawn and an expanded pit that wasn't on this night overcrowded)—set closer "Bathtub Gin" fell victim to a bit of a time crunch, though the driving bass patterns by Mike Gordon in the jam's final third allowed him to steer the jam usually driven by McConnell's keys and Anastasio's guitar. As "You Sexy Thing" recurred from the dying sounds of the "Gin" outro for one final loop through the intro lick and its main lines, it was a sloppy (but nonetheless exultant) reminder of the serendipity of a lack of planning.
So too was the case with the encore, after a badly botched "Fee" led to some funny banter—"We'd like to end the show now with something we remember all the words to," Trey joked—before an unexpected and extended "2001" that contained a number of quotes and teases including "Tweezer Reprise," "Petrichor," and, of course, "You Sexy Thing." It was a fitting end to an unconventional night, the product of a lot of planning…and, just as importantly, a lack thereof.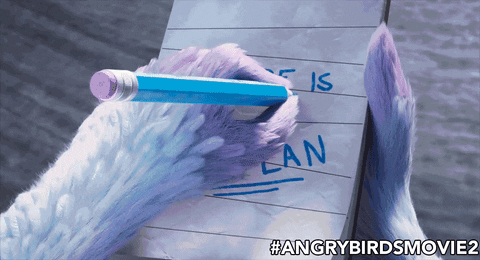 ………..
John is Professor of Practice in Journalism and Africana Studies at Lehigh University and a recent Ph.D graduate of the Annenberg School at the University of Pennsylvania. He wrote the Rolling Stone article about the time Phantasy Tour bought Trey a Ross Compressor.