I don't see my brother that often. He's a Middle School Teacher in Chicago and I'm in an EdTech startup in Denver and have a 3 year old. Our schedules rarely align. So when he called me on Tuesday, July 24, 2018 and informed me could swing the Phish show in Austin the following week ahead of a bachelor party, and, oh by the way, flights from Denver were around $100, and, oh by the way, he'd just snagged a pit ticket for $40…there was no question in my mind, I was going to see Phish in Austin.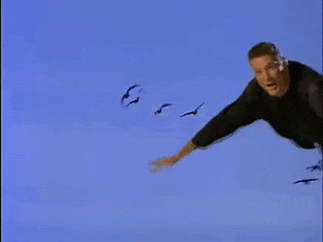 To be honest, the show was really secondary to me in this immediate moment. My brother and I have seen dozens of shows together, and it's always a great time, but Phish in Texas? I had zero expectations of anything great. This was more about the opportunity to spontaneously hang out with my brother in a cool city neither of us had ever been to than it was to experience Phish transcendence.
My expectations dwindled further when, I caught the two LA Forum shows that preceded the night in Austin, and became convinced Phish was having an off tour. The Forum shows were fun in the way all Phish shows are always inherently fun, and I had a killer time with my wife and a buddy from college who flew into town. We ate great food, caught up and kicked it in the Phish lot for hours before each show. I got to meet some of my favorite people from the Phish Twitterverse, and, on July 28, saw a bizarre show that, while it contained probably the worst setlist I've ever seen, had some great jams in "Kill Devil Falls," "Fuego," and "Soul Planet" which more than made up for the buzzkilling song choices.
That said, when I got back to Denver on Sunday and packed my bags for Austin, I was further convinced I was about to see a midweek, off-market dud that would only be balanced out by the fantastic TexMex & mass amount of Shiner Bock's I was about to consume.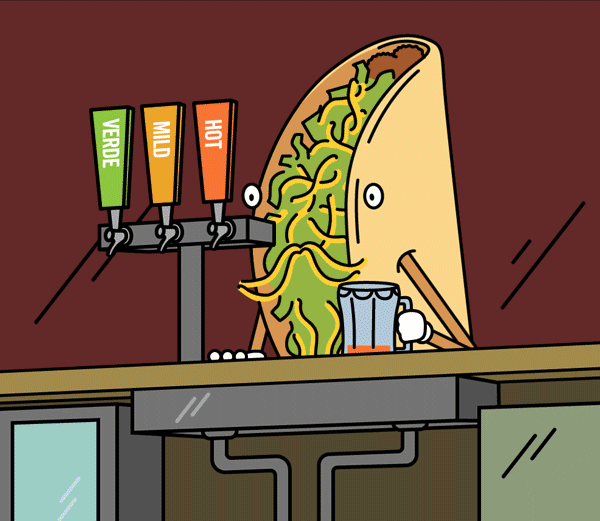 I arrived in Austin on a muggy Tuesday and my brother, Kevin, picked me up. We made our way out of town to Valencia's for some excellent BBQ Tacos. We took a quick nap at the AirBNB before bumming around downtown, getting buzzed on light beer, eating bar food and playing pool. We had literally nothing on the agenda until 430ish when we'd make our way to the lot, and so we were perfectly content to waste the afternoon away and catch-up.
The Austin 360 Amphitheater is located on the backside of the Circuit of the Americas race track, and thus feels inherently like second place even when, on a Tuesday, there's no race happening. Moreso, with Phish playing their lone stop in Texas before hauling ass to Alpharetta, where there was sure to be a massive crowd of diehards welcoming them with open-arms, this show was extremely undersold, and the lot was barely the scene we're used to. It's a fun experience to see Phish out of market. It's a reminder that, for however big this whole thing can feel at MSG on New Year's Eve, at the end of the day, the Phish scene is really small and irrelevant in larger American culture. Shows like this make me appreciate the freedom the band has attained, as well as the invisibility they can still maintain.
We headed into the venue about an hour before showtime, thinking we were going to have to fight for a spot in the Pit, only to realize it was empty except for Wombat Matt and we were able to post up about 20 feet from the band dead center.
The first set met my lowly expectations coming off the Forum Run, and inspired me to kick back and have a few more Shiner's than I'm accustomed to at a Phish show. For context, the most interesting part of Set I was when Mike took off his pants during Fish's vacuum solo in "I Didn't Know." We were far from transcendence, and the tour was really starting to look like the bastard son of Summer 2016.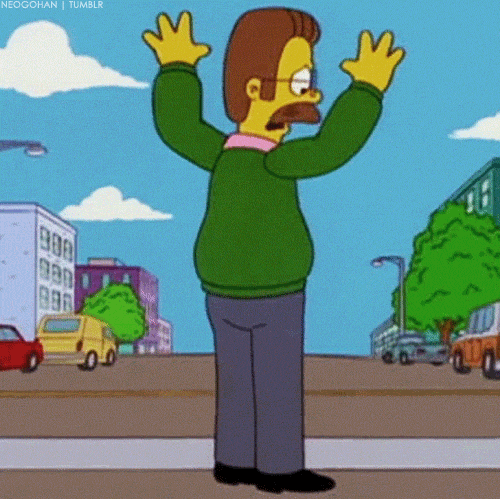 To my further dismay, the band emerged from setbreak and opened up with "Everything's Right," a song they played some two nights earlier, and a song that, frustratingly to that point, had done little in the way of Type II Jamming, even though the band (Trey) was adamant about playing it in big slots, and it had flirted with experimentation on a few occasions.
Now, before I get to the point of all this. I should pause and say, I try to approach Phish with a balanced perspective.
On the one hand, no band has ever provided me with the kind of unadulterated joy that this band has while also providing me with nearly 20 years of Star Wars-esque rabbit holes to dive into, while also introducing me to some of the greatest friends I've ever made in my life.
On the other hand, I am a pretty skeptical and critical person by nature, and thus, the above moments of pure joy + rabbit holes + extended community to engage with tends to provide a great space and avenue for critical thinking and discussion of both the transcendent and the frustrating aspects of Phish.
I'm here for both of it, and I'm never ashamed to fluff a show that just felt so damn good in the moment, while also being critical at times where, to my untrained noob ear, the band doesn't sound like they're hooking up. As I'd soon discover, this show was the perfect space for the convergence of both sides of my Phish fandom.
So, there I was, fiveish minutes into the second "Everything's Right" in three shows, and starting to wonder if I should've taken PTO, and starting to think about how busy I'm gonna be when I get back to the office, while also justifying the fact that my brother and I had a killer day…..when the band finally connects. Fish and Trey lock in and they're finally, finally out of "Everything's Right!" It's that moment that happens for every big jam vehicle, when the band finally breaks free. I remember it on July 4, 2014 when they opened S2 with "Fuego" and everyone in the venue knew they were about to jam it, and there was that moment where they pushed passed the song's closing bass line, and the entirety of SPAC erupted with joy. This was just like that.
All of a sudden, I was completely locked in on the band. Our seats were suddenly the primest of prime real estate as I had a clear shot of Trey for the entire jam. He locked into one of those melodies he seems to pull out of thin air; melodies that feel like they belong in another song, or that they're a part of a distant musical memory you're sure you've had, but can't quit place it, and he built it to a blistering peak that, following this version, would become celebrated commonplace whenever they kicked off "Everything's Right." When they peaked it, I saw Trey exhale like he'd just finished a huge workout. We all felt it. Suddenly everything was right. I had a stupid grin I couldn't peel off, and was suddenly knew why I was in Austin. Total joy. Total bliss. The moment we all chase with this band.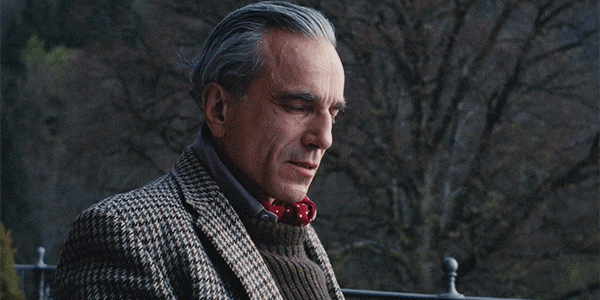 "Down With Disease" followed, and I couldn't even find it in me to criticize the fact that this too had been played two shows earlier! I rode the wave, soaring with the outro solo that never gets old, no matter how many times you hear it, and followed the band down into the underworld terrain they'd discovered. The polar opposite jam to "Everything's Right," here we were in Hades and the band seemed possessed. A slick segue to "Steam" kept the energy going, before a fade to "Seven Below" threw me over the edge. I didn't realize it until we were in the Uber heading back to our AirBNB but this was my first "Seven Below" since Coventry. I knew it'd been some time, and have been chasing it again for years. It was the perfect tune to play at that time. Quirky and jammy, it bookended a third quarter which featured one of their newest songs – also thematically, one of the representative songs of the era – with an ageless jammer, a lyrical throwback, and here, a defining tentpole of 2.0. No matter the fact that they ended the show with the epitome of standard fare, this hour of music is exactly why I see Phish 8-10 times a year, and why I've spent more money that I care to track chasing down moments like this.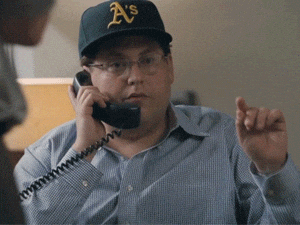 From my perspective, this was the biggest turning point we'd hear from the tour. From here, they'd play three excellent shows in Alpharetta, two up-and-down performances in Camden, a zany throwback in Raleigh, and a faux-tour-closer in MPP that absolutely raged befor Curveball wasn't and suddenly Dick's felt heavier than usual. This weird little one-night stop-off in Austin, an excuse for the trucks to refuel, and the band to keep tapping into the massive Texas Market, provided a breakthrough for the band and for a song that gifted us some of the best music played by the band over the next six months.
The next day, my brother and I scootered around Austin, got tattoos, ate tacos, drank beer, and basked in the afterglow of an incredible hour of music that upped the ante of this already fantastic and spontaneous trek to Texas at the end of July.
………………
Brian Brinkman is the co-host of the Beyond The Pond Podcast on the Osiris Podcast Network. He is very thankful David Berman is making music again.