By the second midweek shows of the Baker's Dozen, the entire Phish fanbase was in full on freak out mode. No longer was there the question of "would they really try for no repeats?" Instead, it was "how could we have ever thought they wouldn't?!" Now, it was obvious that these shows weren't just a 13-night run in the world's greatest arena, but a distillation of all the energy, excitement, and specialness of a Phish festival, transported to the middle of midtown Manhattan, and spread out over 17 days. Those of us who lived in the NYC area had fallen into a weird limbo where we were simultaneously living our regular, off-tour lives, and being fully in mid-tour form. We were all living a double life, like psychedelic Clark Kents.
Most importantly, by the first day of August and the ninth Baker's Dozen show, we knew what kinds of musical delights were awaiting us. We knew we were basically going to hear almost every original song in the Phish canon (with notable exceptions; lookin at you, "If I Could"), and perhaps more significant, we knew that improvisational magic and greatness might occur at any point and during any song. We saw this throughout that first weekend: the monster 27-minute segment of "Moma Dance">"Breath and Burning," in which both songs went far beyond their usual harmonic, melodic, and rhythmic terrains, and of course the magnificent "It's Ice" from night three, with its dark, brooding, Pink Floyd-y psychedelic jam interpolated into the middle of probably the most innovative version since the Clifford Ball.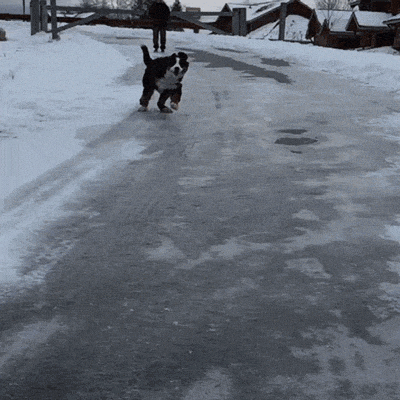 As exciting and emotional as the Baker's Dozen had been through the first two weekends, mine was augmented by the fact that I was rushing to finish my dissertation, whose final deadline had been pushed back from July 21 to August 1, and the fact that my dog underwent a surgery that led to an infection requiring hospitalization.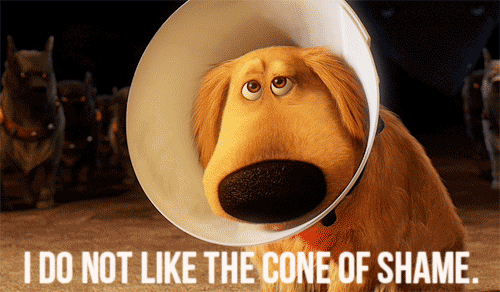 At about 5:30pm on August 1, after working feverishly all day after only about four hours of sleep, I hit the "send" button on the final draft of my dissertation and got in the car for the drive to Jersey City. The relief of being done with this thing I had been working toward for so, so long gradually grew, and by the time I hit my Chase Bridge seats, sleep-deprived but blissfully content, I realized that the rest of the run, leading up to my first-ever birthday show on the last night, was going to be a celebration of all I had accomplished.
Eye level with the Canadian flag, I grinned ear to ear as Trey soulfully ripped through a Hendrix-styled, distortion-laden take on "O Canada," honoring the night's donut flavor, Maple. The sheer variety of amazing songs that we hadn't yet heard was on display during this first set, made up mostly of lesser played tunes and rarities: "Daniel Saw the Stone," "Army of One," "Guelah Papyrus," "McGrupp," and of course the requisite flavor-specific tunes like "Sugar Shack" and Page's manic ragtime jaunt through Scott Joplin's "Maple Leaf Rag."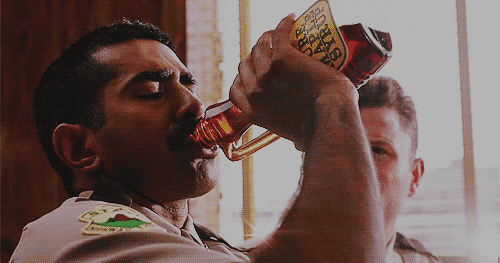 The "Golden Age" that started set two seemed poised for the now-typical Baker's Dozen magic treatment, but it ended up as a fairly typical run through the jam section of the tune. The new Trey/Tom ballad "Leaves" came next, a song for which I am fully on board, as it eases from an almost too-quiet back and forth between Trey and Page into a lugubrious, majestic slow groove jam. Following a slow-ish song with another ballad was an interesting choice here, but I am always happy to hear the gorgeous miniature "Swept Away," the first in five years. Besides, by night nine, Phish was comfortable enough to do whatever they wanted. As usual, the requisite "Steep" followed. But on this night, there was nothing usual at all about how Phish turned what is typically a two minute composition into one of the greatest improvisational peaks of the entire run.
"Steep," forever paired as the quirky counterpart to the delicately tender "Swept Away," is an oddball Anastasio composition masquerading as a ballad. The opening gentle extended chord immediately contrasts with the simple diatonicism of "Swept Away"'s major and minor chords. During the lyrics the chords circle downward in a slithering chromatic slide, with Trey's vocal line following along that chromatic descent and Page/Mike singing different lyrics in contrapuntal ascending melodies. It's a deceivingly complex bit of writing, a very mature way of integrating the tension and discomfort of chromatic voice leading into a slow, pretty song.
Every 1.0 version of "Steep" follows the same form as the album version from Billy Breathes: the band returns to the opening chord of the song, and then plays some noise before moving on. In every 3.0 version, the band has tacked on a short jam over the lyric section's chord progression, giving "Steep" the same kind of glorious affect as a "Roggae" or "Dirt" jam. Echoing the earlier "Leaves" jam, Trey crafted a soaring exploration of this unique chord progression, as he and Page bounced ideas off one another, weaving their parts around this surprisingly intense outro jam. As the song wound down and we seemed ready for the next big rocker or jam song, Trey played a quiet, slow "Under Pressure" tease, Mike kicked in a watery bass sound akin to the "Disease" opening, and Fishman maintained the gentle beat, and suddenly the Baker's Dozen magic took hold again.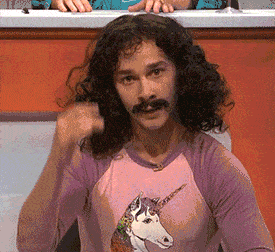 As we're not ending anytime soon, Mike starts playing a more active repeating circular bass line, still with that watery effect, and Trey plays with his octavizer pedal, giving us the same kind of tinkling high-pitched sound that ends such amazing jams as the Radio City "Ghost" (Memo knows what I'm talking about) and the Fukuoka "Twist." Fishman gradually starts adding a bit more urgency to his beat, playing a washy cymbal in double time yet still maintaining the slow tempo of "Steep." At about 5:00 into the jam, Mike hits the fightbell a couple times, and Trey switches modes from F major to F minor, initiating the first ever type II "Steep" and thrusting us into the unknown.
The entire band, and crowd, is ready for it: the spirit of the Dozen has possessed us all and we know by this point how to hear the signals that something special is about to occur. The excitement is mounting here as everyone can tell this song is doing something that has never happened before — I mean this is "Steep" after all! — and as everyone is on the edge of their proverbial seat waiting to hear how this will unfold, Mike drops the bomb on us.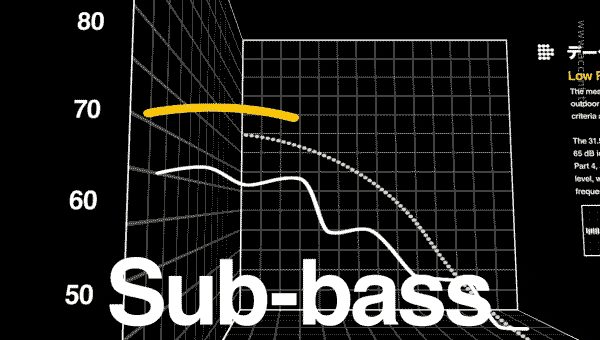 Gordon's Taurus bass pedals send a reverberation through the Garden that shakes everyone's bones to their core just as Page simultaneously opens up a portal into another dimension with a cutting synthesizer sound. It slices through the improvisational space, preparing us for what's to come, and Mike drops another deep subwoofer tone, all while Trey is fiercely but quietly strumming away. Soon, Trey and Mike find a circular riff that increases the psychedelic intensity, and it's clear that this is going to be another standout, dark, minor key Baker's Dozen jam.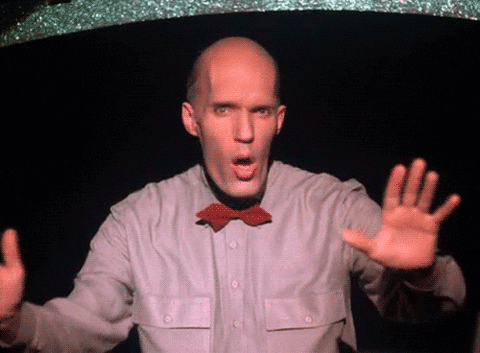 Trey soon ventures out into more typical melodic soloing as Page joins in with assertive complementary riffs on the Fender Rhodes. At 8:18, Trey hits a small melodic peak, and then four measures later he returns to that note, effectively setting up the four-bar segments that are going to structure the rest of the jam and dictate where the major points of arrival will come. From here, it's a textbook slow build up to another miniature peak around 10:00, with Trey wailing away now on piercing bent notes. It's already an exemplary jam, but the band just keeps pushing and pushing. Now it's all Trey, setting up these huge looping downward sounds, and nudging up the distortion on his fast strummed chords. The sonic texture fills even more and more, until finally the entire thing erupts in a series of exclamatory, noisy peaks, marked more by chaotic chord strumming rather than fiery melodic peaks.
And then as quickly as these Steep Peaks arrived, they fizzle out and lead into the rocker we all thoughts was coming seven minutes earlier, a balls-to-the-wall "46 Days" with drum/marimba jam that leads to a percussive full-speed-ahead "Piper" and one of the best recent versions of "Possum" to close the set. The emotional Bowie cover "Rock and Roll Suicide" made its second appearance ever, this time with Trey playing his guitar, as an encore.
The Baker's Dozen had so many moments like this. Sure, there was a great "Tweezer," and a phenomenal "Mike's," a standout "Carini" and an amazing "Simple," but these are songs we've grown accustomed to hearing exemplary jams on. For me, the real magic of the Baker's Dozen was in finding the most musically exciting improvisational journeys in the unlikeliest of places: the "It's Ice," the end of the "Wolfman's," the "Breath and Burning," and of course the "Lawn Boy." But perhaps no jam better represents that feeling of hearing improvisation so perfect in a place so unexpected than the 8/1/17 "Steep."
Bio: Dr. Jake Cohen (@smoothatonalsnd) is a musicologist who does research on American music and identity, ranging from early twentieth-century American classical music to Grateful Dead, Phish, and Talking Heads. He's part of a small, growing group of scholars working on Phish who will be presenting work this fall at the National Communication Association conference in Salt Lake City. You can check out his scholarly work at musicolojake.com, and his old Phish/Dead blog smoothatonalsound.com.