21 in 21 of 2017: #11 07/28/2017 Madison Square Garden, New York, NY – Baker's Dozen N6 "Chocolate (All My Friends)" (RJ Bee, @rjbee_2)
Sometimes, a plan just comes together.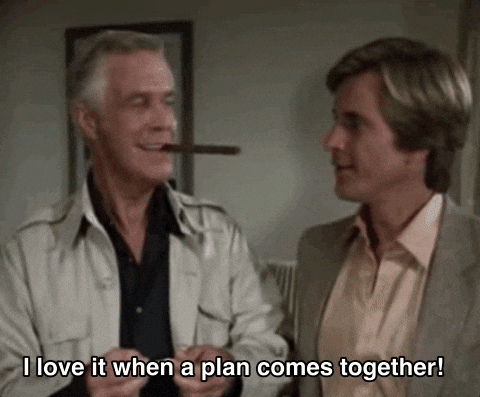 When I was making plans for the Baker's Dozen, I knew I'd end up at nights 6 through 9. The way the band was playing, it was almost impossible for me to catch an off show — they were all so good. What I didn't know is that the first night I saw, the night of the Double Chocolate donut, would satisfy every single one of my (conditionally tempered over time) expectations for a perfect Phish experience.
As with most people I know, I was trying to coordinate with lots of different folks for the Dozen, trying to catch shows with different people while still keeping professional and familial commitments in line. Given how I spent the first 5 nights of the Dozen…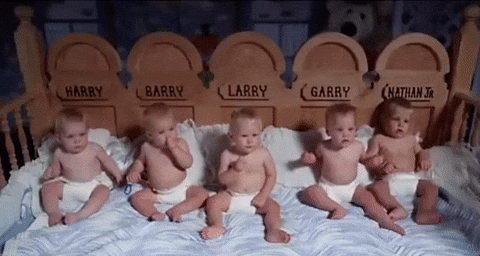 I was ready to get into the building and have a blast. But, completely by coincidence, I happened to be able to go to this show with 5 of my closest friends, all people I'd met at different points in my life. Brad, the co-founder of HF Pod, had traveled in from Arizona. Our childhood friends Dave (who was seeing his first Phish show) and Jason (who had traveled from Miami) joined us. My friend Tim, who was en route back from England, stopped over for a night. The last time Tim and I saw a show together, he was punching me in the arm, hard, when Phish opened with Fluffhead in Hampton 2009.
Lastly, another Dave, who lives in NYC, meant to see only a few nights of the Dozen, but felt compelled to go to 8. Sometimes, you just gotta go to 8 Phish shows in 17 days.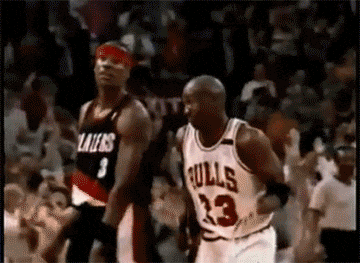 A hilarious combo of an acapella "Chocolate Rain" (aided by Page on the midi) and an "Ass Handed" opener had us primed for a fun night. An extended "Free" was the first jamming of the night which, as usual, left the Garden bobbing our collective heads. I think the floor was moving.
The rest of the set meandered a bit, but the highlight was a really stellar "Divided Sky." We all know the story Trey has told about the 6/18/94 version of this song from Chicago. If you don't, you can read about it here.
Every time I hear this song, I think about the way Trey described floating and crying. It's really powerful, but sometimes in this day and age you don't get that level of inspiration from this song. It's my wife's favorite song, so I always enjoy hearing it. But this version is particularly great. When they go into the post-peak jam, Trey gently solos with support from Page's excellent baby grand playing (that ain't no Billy Joel digital piano in there, folks).
There's some playing with the traditional phrasing of the song, which adds to the wonderful conclusion. 
A smoking "Sand" closed the set out. We all knew big things were coming.
I try not to have too many expectations going into shows. But my absolute favorite song to hear jammed out is "Chalk Dust Torture." Even more so than "Tweezer." Why is that? Well, because out of any other Phish 3.0 jam vehicle, "Chalk Dust" has the best batting average. Almost every well-placed version in the past 8 years has been a good call (Of course, there are exceptions). But there are 32 appearances for "Chalk Dust" on the Phish.net jamming chart since 2009, which is probably more than any other song. ("Tweezer" has 31.)
Anyway, why are we arguing about this? This is about the jam. It's a classic, multi-piece, diverse masterpiece. It has an outstanding peak. But then, suddenly, things get even more interesting. If you can believe it, you hear the band start to play a classic 70s soul riff from Trey. Are they playing "YOU SEXY THING"? You've got to be kidding me. Oh, hell no.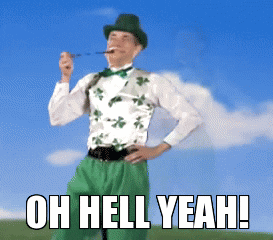 An almost unrivaled dance party breaks out during "You Sexy Thing." This could have just been a regular cover song if not for Mike's outstanding vocal work. Part falsetto, part soul, this is just wonderful. He's into it, and so are we. But it's not a short cover. This is a Mike-driven, powerful jam. Page got weird. We all got weird. We were losing it. I'm pretty sure Brad and I were freaking each other for a portion of this. My friend Dave, who was seeing his first Phish show, was having fun.
Is it controversial to drop a mid-second set "Mercury?" You might think so. I don't. This was absolutely perfect. At 16 minutes, there was just some major key, blissful jamming in the middle part. At one point, Mike is like, "You think we're done with 'You Sexy Thing'? We're not." Leading the band back into the jam, you can hear the smile on Trey's face during the reprise of that cover. And I'm not sure I've ever felt happier sitting in The Garden. This is the Baker's Dozen.
So, what does Trey do when he's having fun? He drops into "Number Line." Again, is this a controversial move? As I've said many times, I feel terrible for you if you have to listen to your favorite guitarist play one of his favorite songs. It's a tough situation for you. I love this song. We all know the story about it. If you don't, I strongly suggest you listen to part 2 of Tom Marshall's appearance on Beyond the Pond to hear the whole story. It's a beautiful story of friendship, celebration and moving forward. This is what Phish is all about.
At one point during the jam, I realized that I also was with "all my friends." . We were all there together, weren't we? All our friends. And we were grooving to this. To me, it's an inspired version, and I think reflects how important this run was to the band and the community.
As Trey said during his recent interview on "Under the Scales," when reflecting on the Baker's Dozen, he appreciated that: "There was something tangible and noticeable about what's happened to the whole community of Phish. It's been our perspective of watching and being blown away by the friendships and the stuff that's happening. We know people but we don't, you know…you kind of get older and you start appreciating your friends. And even the ones that we aren't on a first name basis with…we feel that way about people in our scene, it's part of this cool thing, and we're part of it."
We feel the same way. All our friends. Thank you, chocolate.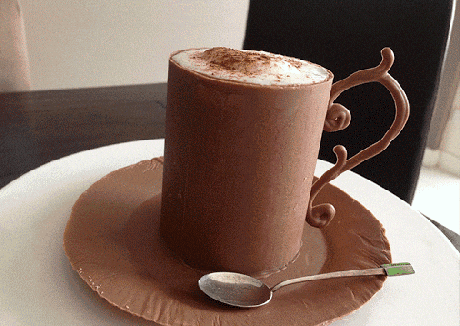 @rjbee_2 is the co-founder of HF Pod and the CEO and co-founder of Osiris. His life mostly consists of chasing around 3 children, listening to and discussing music, and trying to bring a music podcast network to life. Enjoys donuts.