I've been lucky enough to witness a few Perfect Sets. This is what I call a set (always a second set) with no flaws, one that flows from beginning to end, that tells a story, with impeccable play, and let's face it: all my favorite songs. By my count I've been lucky enough to see this six times out of my 83 shows: 4/3/98, 8/15/11, 9/2/12, 10/20/13, 7/13/14, and now, 7/26/17. They're usually six or seven songs and between 60 – 70 minutes long. It's like seeing a perfect game in baseball, but subjective: you might not agree with mine, and you probably have some Perfect Sets of your own. Here's the story of the last time I caught a perfecto.
A lot of was in flux for me in the summer of 2017. I had a six-month-old daughter, and was moving apartments at the end of July, smack in the middle of the Baker's Dozen. Any other year I'd have hit all 13 nights. That summer, I was happy to get to a handful of shows. After hearing how things played out over the short trek East from the Midwest to warm up for the historic run (that Caspian from Pittsburgh, woo baby), I knew I had to get to MSG for night one. Somehow, I felt that Tweezer looming to open set two. My effort was rewarded on Coconut Night, and on Red Velvet Night, as well. I wasn't able to make Jam Filled, though I knew I'd be missing something special. But I also knew that Phish has a history of giving us something differently special on the night before or after the big event. And they'd been playing so well, my confidence was through the roof, though my expectations were in check.
I was luckily enough to be on the floor for Powdered night, and the generally solid playing continued through the first set. I remember enjoying "The Very Long Fuse," "Gumbo," and especially "Tube," the latter providing the first-set-capping-jam that usually portends a strong second half. The lights go down for set two, the boys come out, plug in, and Trey rips into the opening chords of "Carini." Let me tell you — as soon as those notes start ringing out, I am jumping up and down in excitement.
I have a background in punk and hardcore, and I love me some dark and heavy Phish. "Carini" does not disappoint, with evil wails emerging around 4 minutes in. Trey's dark noise winds around until Mike starts to poke in with something brighter around the 6 minute mark. Trey's laying down some nice leads that get prettier and prettier, as Fish lightens up on the ride, softly dinging it with the tip of his stick rather than chopping into its side with the shaft. We're in pretty puddle territory around 9:30, and after Trey plays around with that effect that makes his guitar sound really teeny tiny – reminding me a bit of his sound in 1999, which I'm only now realizing – things begin to pick back up.
Trey lands on a nice repeating pattern 13 minutes in, and suddenly Fish is speeding things up, and hey, there's the drumbeat to "Mr. Completely." How cool! Everyone shows remarkable patience while Fish lays down the distinct groove, and after a few solid minutes they finally rip into the song itself. Fish is working overtime on this one and between minutes 5 and 7, he gets into some jittery, busy spaces with fills that remind me of Talking Heads. The next three or four minutes are a slow, gradual, patient climb up the mountain to a satisfying peak filtered through a freaky demented toybox effect from Trey. That's two songs in 30 minutes, and things are looking good.
Now, let me pause for a brief aside, dear reader, and tell you how I listen to the AUD from 12/31/98 all the time, and how I marvel at the pop from the crowd after the first NINE! TEEN! NINETY! NINE!, thinking every time I hear it that it must be the loudest cheer ever put on Phish tape. But, I figured I'd never hear it. Because they'd never play it. Why would they play it? Then, they played it! Thank God Page forgot to turn the volume up on his synth as they dropped into the song, because I don't think the roof of Madison Square Garden could have withstood the collective realization of the entire building at once. Our bliss at the bust out carried us through the composed section, and as it became clear that a dark and propulsive jam was to follow, the room gave in to the moment. Wasn't last night supposed to be the jam filled show? Were we really deep in set 2, jamming to an increasingly bright and celebratory not-played-in-20-years Prince cover? Hell yes, man. Just go with it. It's cool.
"1999" peaks and peaks HARD. From there, the band isn't taking its foot off the gas, dropping into the slinky "Steam." Are you starting to see what I mean about a set with flow and forethought, one that doesn't let up with all the baddest songs? I hope so.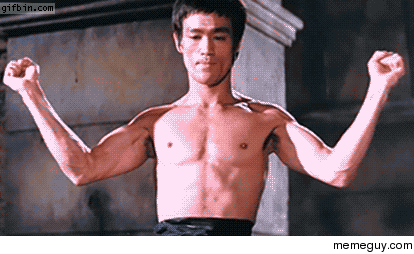 "Steam's" jam goes low, gets murky, then the notes begin to bubble up around Fish's serpentine groove. Trey's got a unique echo bouncing around the room, and Mike's bass is gnashing its teeth in time. Before we know it, things are swelling and swirling and everyone is making a gnarly racket, before everything fizzles out and settles back into the closing verses.
You know it's a good show when the cool down song is "No Quarter" – or at least that's what someone next to me at the show (or maybe days later on Twitter?) said. But I agree. And when the familiar opening to "Character Zero" rang out, you knew Trey wanted to blow the roof off the joint. Or at least that's what someone next to me at the show said (this one I'm sure of). This is a "Zero" with some extra mustard, and they put their backs into it, dropping down low and gathering steam for a Jon Fishman blues explosion. You could tell the boys were feeling it, putting their mark on a stellar hour plus of killer music. We exalted masses got up with them one more time then collapsed, exhausted masses now.
It all just worked. There wasn't a wasted moment, a song out of place, even a full stop between songs. This set had it all, and I, for one, felt no "jam filled" jealousy that night. You can keep "Lawn Boy". I've got a Perfect Set.
@wattznext is Scott Jacobi. By day he helps authors and actors connect to make audiobooks and by night he tends to his lovely wife and mushy-faced 18-month-old daughter. On weekends, sometimes he vacuums the living room rug. Occasionally, he wakes up in the middle of the night and eats ice cream. He has never been to Finland.