Jam Showcase:  Shine A Light (Chicago 7/14/17)
Phish – Chicago – 7/14/17
Ah, the summer tour opener. You're outside. There's a certain smell in the air.
It's basically like the first day of school all over again. Lots of anticipation but really, no expectations. Your last memory was months ago and, in the interim, you both reminisced about the last year and counted down to the start of the next.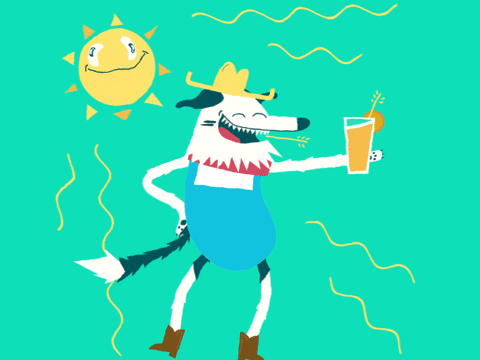 I was lucky enough to attend one other summer tour opener here in the US — Virginia Beach in 1997. These tour openers are about finding a flow, introducing some new songs, and, with an agreeable crowd just happy to be back, perhaps a standout jam or two. In Virginia Beach that year, Phish opened with FOUR brand new songs to American ears. They would set a tone early that tour — funk and the space in between — and that tone would unfold later that year into what is perhaps Phish's best year ever.
In Chicago for the 2017 tour opener, no one knew that this summer would become Phish's modern peak.  Anchored with the forever legendary Baker's Dozen, 2017 would prove to be Phish's best year since the 1990's — one with creativity, energy, exploration, and an audience that knew they were witnessing something special.
"What's The Use?,"  "Breath and Burning," and "Wolfman's Brother" kicked us off. 'Wolfman's" felt like the first real groove of the set. Stretching out their legs and finding space to listen to each other, Phish brings the groove to a rocking peak. Next was a new acapella cover, "In The Good Ol' Summertime." How was this not the opener? It's a fun little ditty that could be done by no one other than Phish.
But summer tour openers are often about new songs. "Everything's Right," making its first appearance with Phish, was a welcome addition. The impressive first set jam was the first real opportunity for Page to showcase his new keyboards. To me, this is where I hear the first evidence of "setting a tone" for the summer. Page was eager to color a jam, force a new direction, and his confidence grew throughout the entire tour. The Baker's Dozen is where this would really flourish, with Page bringing in new sounds and keys to lead jams to unexpected places.
"Limb by Limb," "Nellie Kane," "Theme From The Bottom," and the summer anthem "Blaze On" would follow. Nothing to blow you away, but still a great run to close out the set.
The jam of the night is the second set opening "No Men In No Man's Land." Trey finds a groove with Mike and we're off. What's striking to me is how easily you can hear how Page, moving from synth to synth, leads Mike into new grooves while Trey works in some loops and effects.  Page would be doing this all summer. He would lean into a sound and take control of the whole vibe of the jam. With a solid new groove in place, it was Trey's chance to run with it. But there's was no let-up from Page. Yet another synth takes the groove into its final coda and Fish, with relentless energy throughout this jam, pulls the whole thing together to a solid ending. "Fuego" would be next, followed by a fun "Your Pet Cat" > "Golden Age" >"Your Pet Cat" for a surprise.  "Leaves," another debut on this tour opener, was next. A welcome outdoor rendition of "Harry Hood," "Shine A Light," and "Julius" closed the set. The encore was another new one, "Love Is What We Are," a reggae-style original that somehow didn't make it onto a set list for the rest of the year. "Golgi Apparatus" was fun as always, but when it comes to the jam of the night, it's hard to look at anything but that "No Men In No Man's Land."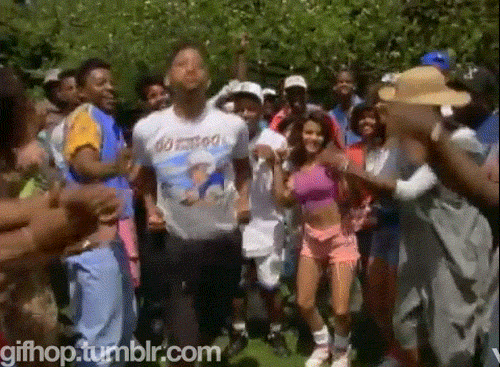 But I didn't choose to showcase "No Man's" in this write-up. The summer would be full of incredible jams and moments and, for this tour opener, I wanted to highlight something else.
There's so much focus on the jams for Phish these days. We can easily play any notable jam off our various apps, dissect each piece, and it's great. But what can get lost in this abundance is the simple songs that Phish plays. It used to be that you owned like 15 Phish tapes, playing them mercilessly. And when they played something "rare" like "NICU," it was euphoric. "I have that on one of my tapes!"  As we run through the summer of 2017, we'd hear hundreds of songs. It wasn't JUST the jams. I mean, my God… They played 237 songs during the Baker's Dozen! This summer, the whole Phish experience would be the showcase.
So I picked "Shine A Light."  There's a line in this song that I love, one that makes me think about the specialness of being at a Phish show… having no idea what they will play, but knowing that no matter what it is, it could be your favorite tune.  This feels to me like the mantra of the summer that would follow…
"Make Every Song You Sing, Your Favorite Tune"
And so it began. After a solid opening night in Chicago, the legendary summer of 2017 was upon us.
Michael Palmer
@palmermx